Arcade machines have, for the most part, been consigned to the past. Sure, there are a few specialist places keeping them alive but if you do find an arcade, chances are it'll be more ticket games than one-on-one beat-em-ups. Even Japan's arcades are starting to fallout of favour. Thankfully, a lot of classic arcade games have found a home on modern platforms, from Contra to Virtua Fighter and more. The Xbox, in particular, has plenty of classics to choose from.
That's why we've picked through the Xbox's catalogue (backwards compatible games included) to bring you the best classic coin-op arcade games on Xbox. Some of these are available on their own, while others are part of a collection. And if you want an even bigger selection to get lost in, check out Antstream Arcade.
1. Pac-Man
It may be over 40 years old (we can feel ourselves crumbling to dust) but Pac-Man is an absolute gem of a game. It's simple to play but tricky to master. And while there have been plenty of variations on the formula, the original is still the best. We're sure half a dozen YouTubers have dissected the ghost's AI, too. But scooting around, praying that the red one doesn't turn that corner, never gets old.
Read our review of Pac-Man Museum+
2. Super Street Fighter 2 Turbo
The pinnacle of the Street Fighter 2 series, Super Street Fighter 2 introduced the super movies that have become this series' hallmark. At the time, we weren't entirely on board. But the more we played it, the more its over the top finishers grew on us. It's just a shame that the HD remaster isn't backwards compatible. Even if you're engrossed in Street Fighter 6, you deserve it to yourself to dive in.
Read our review of Street Fighter 30th Anniversary Collection
3. Metal Slug X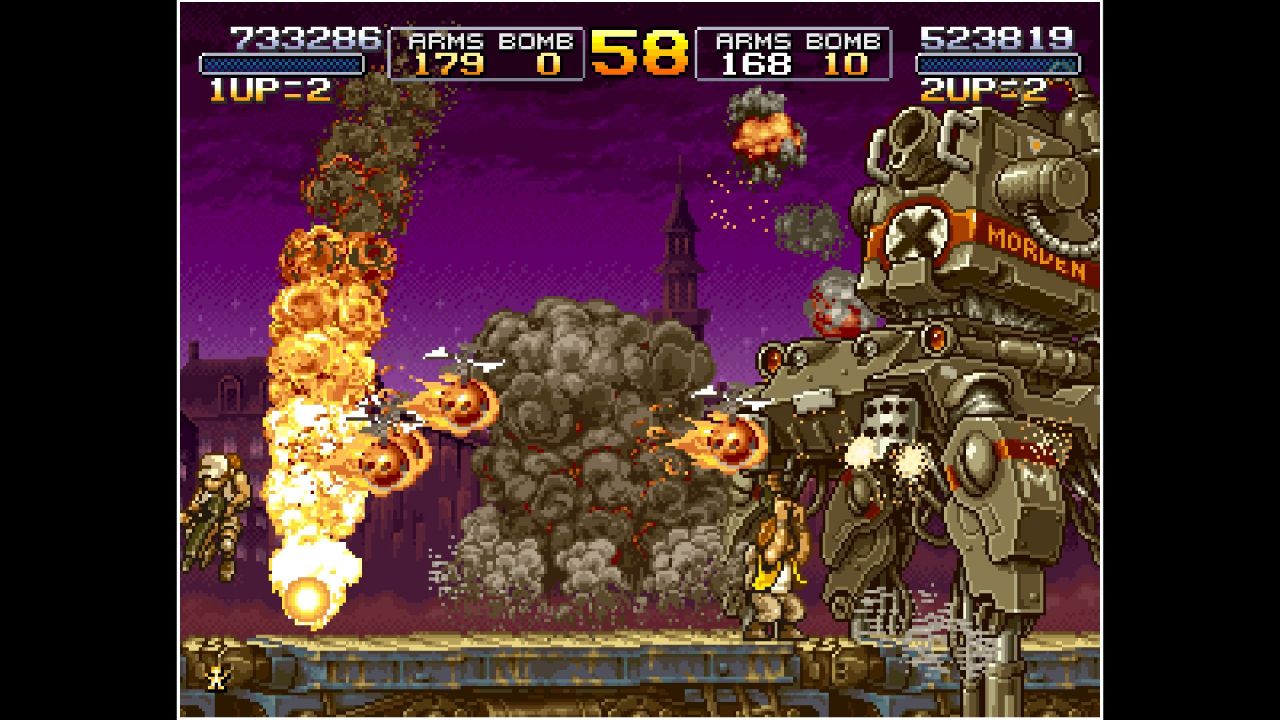 Metal Slug X is an upgraded version of Metal Slug 2, SNK's classic side-on-shooter and it's as charming, and challenging, as it was back in 1999. The cartoony graphics and excellent animation make for a wonderfully silly experience, particularly when… well, we won't spoil it. But get another player involved and you're in for a run-n-gun treat which, unlike its original coin-op, won't drain your wallet.
4. Ikaruga
You might have glimpsed Ikaruga on the Dreamcast but it began life in Japanese arcades and it's a real blast (sorry). Aside from the enemies and bosses it throws at you, it makes use of a handy mechanic whereby you can switch your ship's shield colour. One colour blocks one type of bullets, other color blocks others. Sometimes you only have a micro-second to decide which colour is most advantageous.
5. King of Fighters '97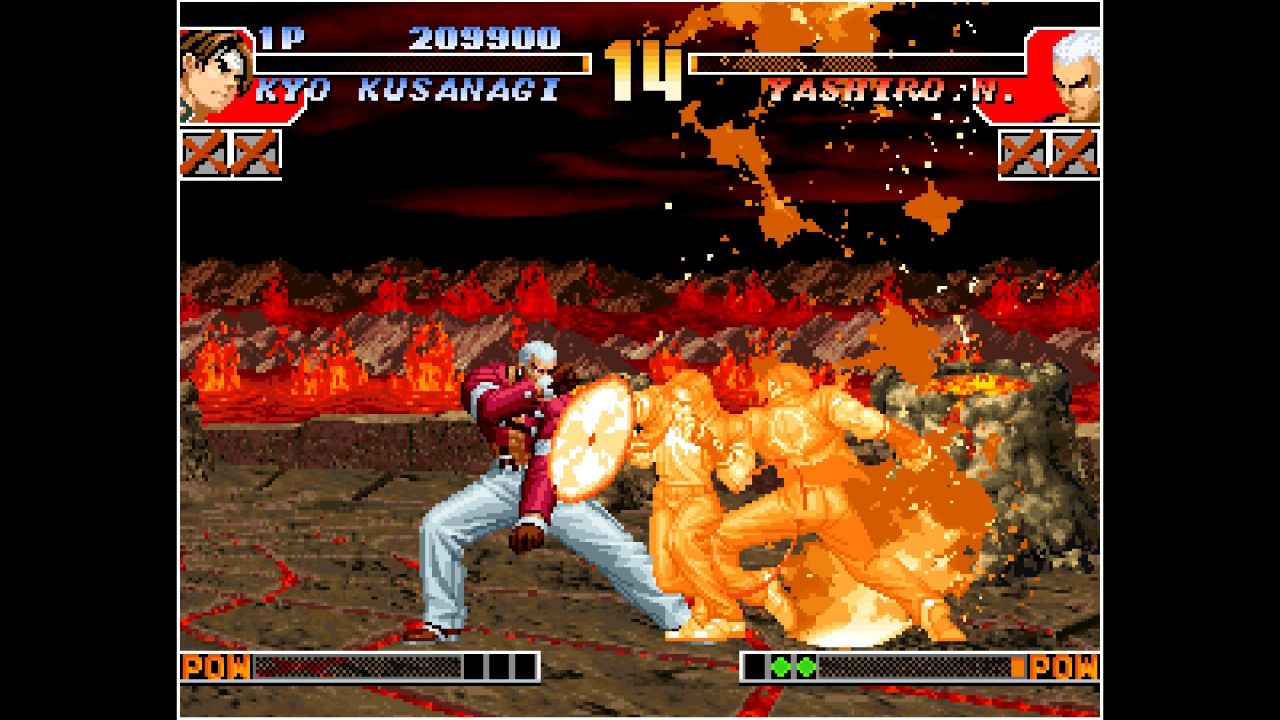 If you saw Fatal Fury in an arcade, back in the early '90s, it'd be easy to think it was just another Street Fighter 2 knock-off. But SNK put their own stamp on the one-on-one fighting genre which, in turn, led to King of Fighters. The series is still going today but King of Fighters '97 is our favourite old-school arcade entry. Its mechanics can take a bit of getting used to, particularly if you've just come from Street Fighter 2, but it's an absolute beat-em-up classic.