Is this going to be the most eclectic list of games for couples you've ever seen? Perhaps, but they're all tried and tested by us, a real couple who spends a hell of a lot of their time together playing video games. Sure, it's our job, but we still play them for fun too. We've rounded up eight of the best games for couples on PlayStation Plus Extra below – and not all of them are co-op or multiplayer games.
Hear us out, but some single-player games are excellent for couples to play together, too. Some games are perfect for taking it in turns; others are just great to experience together. Take a puzzle game for instance: working out a perplexing conundrum together can be a lot of fun. And something like a multiplayer horror game? Well, having a wingman (or wingwoman) watching areas of the screen you might not be looking at can give you an excellent advantage (and sharing the scares together is always a riot, too).
So, if you and your other half are looking for something to play together, read on. These are our picks of the best games for couples, and they're all available on PS Plus Extra (and Premium).
1. Thomas Was Alone
It may be a single player game, but figuring out some of Thomas Was Alone's puzzles as a pair can be a great exercise for couples. Being able to work together as a team is a great exercise for any relationship. And well, Thomas Was Alone is just a great deal of fun – and you can be done with it in a matter of hours.
2. Erica
An FMV game, Erica is an experience that's easily shared with a loved one. It's an interactive thriller, with the player making choices as they progress through the narrative. Playing as a pair allows you to think about the choices together (or maybe take it in turns to make a choice) and see how things turn out. It's essentially like watching a movie together, then. Except you get to decide the fate of the characters.
3. Dead By Daylight
What were we saying about multiplayer horror games? OK, so Dead by Daylight might be a bit of a controversial choice for one of the best games for couples on PlayStation Plus Extra, but hear us out. Horror is always better when it's shared with a loved one, no matter what form it comes in. Play Dead By Daylight as a couple and you can take it in turns to play a match. Whoever isn't playing gets to be a second pair of eyes: if you're playing as a killer, then you can keep an eye out for those pesky survivors – sometimes, areas of the screen are easily missed. And if you're the survivor, having someone watch your back is very handy.
4. Hotshot Racing
A bit of healthy competition in a relationship is a great thing. And as one of the best arcade racers out there, Hotshot Racing very much deserves a place on this list of games for couples on PlayStation Plus Extra. Its split screen mode is excellent, allowing you to race around any track with any vehicle. It's colourful, bold and a lot of fun. Just don't go too harshly on the loser.
Read our review of Hotshot Racing
5. It Takes Two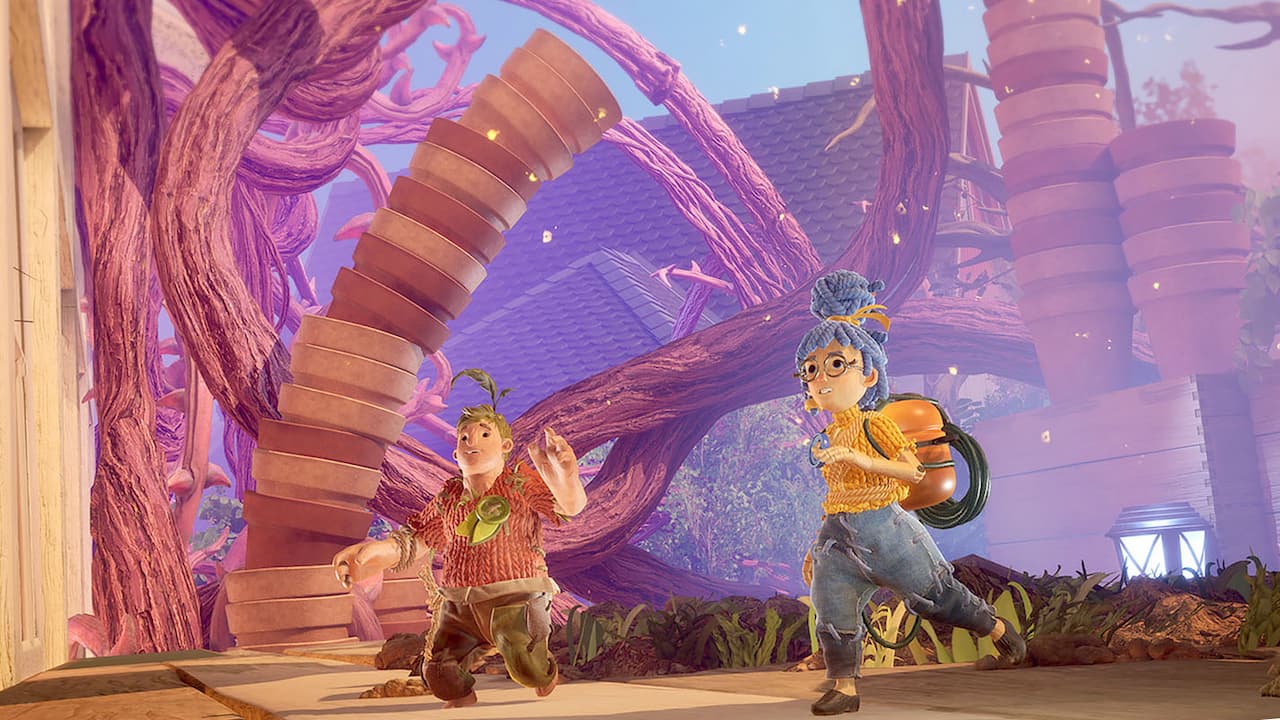 It Takes Two appears on just about every list of co-op games we've ever written, but there's a good reason for that: it's just so blimmin' good. This narrative adventure is unusual in that it requires two people to play. One of you will play as May and the other as Cody, together a couple on the brink of divorce. A magic curse has turned them doll-size, and you'll need to work together, making your way through a fantastic adventure worthy of a Pixar movie, to get back to full size.
Read our review of It Takes Two
6. Moving Out 2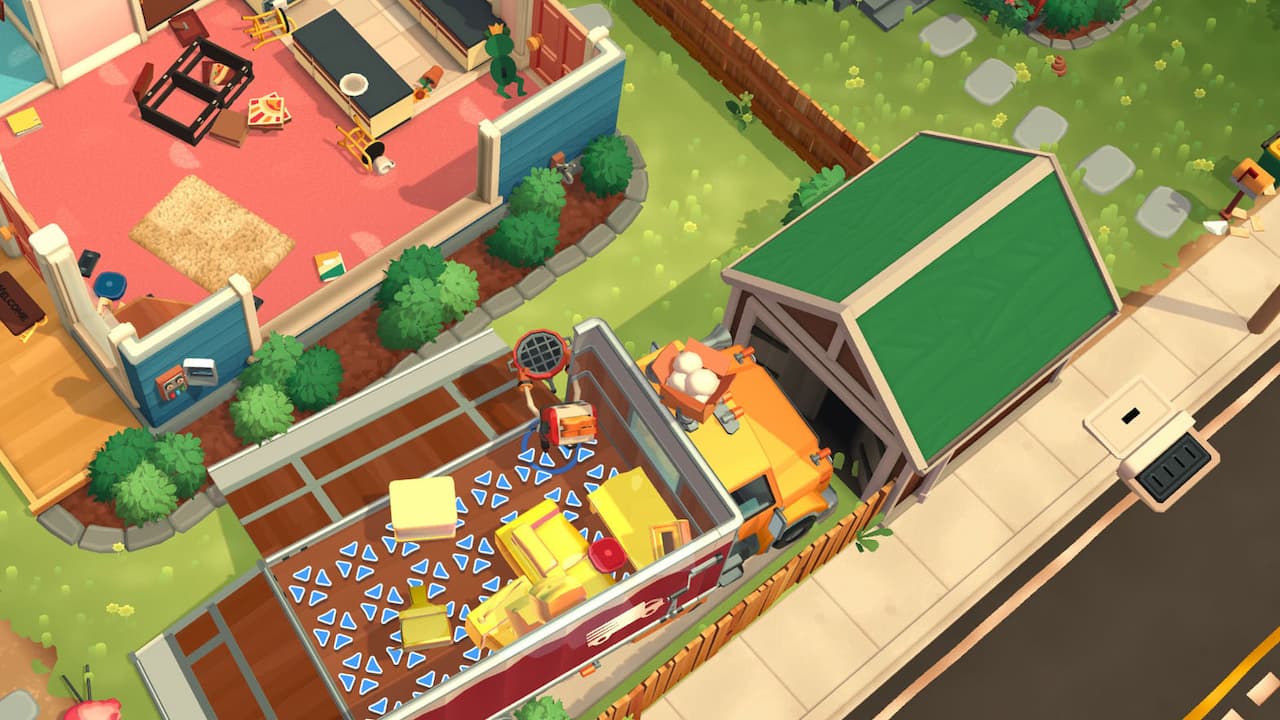 While you can play Moving Out 2 alone, this mad-cap game about packing and unpacking a house move is designed to be played in co-op. And it's the perfect game to play with a loved one… providing you can communicate effectively, that is! You'll need to work together to pick up large objects, so expect to be shouting "PIVOT!" at each other a lot. And don't mind the odd smashed window or broken TV. Just hopefully only in the game, and not your own home.
Read our review of Moving Out 2
7. Sackboy: A Big Adventure
Sackboy: A Big Adventure is one of the best 3D platforming games of recent years, and this PS5 launch title is even better when played as a couple. In fact, there's a series of levels that can only be completed when playing in couch co-op, requiring teamwork and co-operation. All of the game can be enjoyed in co-op though, and this adorable adventure is a joy from start to finish.
Read our review of Sackboy: A Big Adventure
8. Trials Fusion
Trials Fusion is another single-player game, but it's one that's absolutely perfect for taking in turns. Most of its tracks are short, and seeing who can set the best time is a great way to inject a bit of healthy competition into any relationship. When it comes to its hardest tracks, though? Racking up hundreds of fails between you both is hilarious. Trust us: we've been there. Many a night has been spent trying to pass the game's toughest levels.