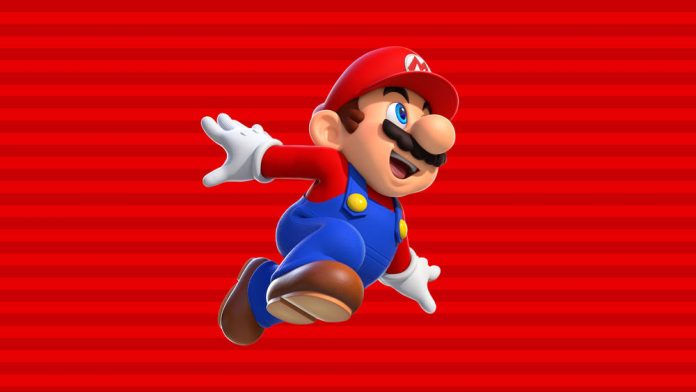 Super Mario has been in our lives for over 40 years, since he first made an appearance in 1981's Donkey Kong. He shot to fame — alongside his less famous but ever-present downtrodden brother Luigi — in Super Mario Bros. in 1985. Since then, barely a year has passed where we haven't seen Mario in some form or another, whether it be a kart racing spin-off, as a character in Super Smash Bros., or his own core Super Mario games.
Those core platformers are, of course, Mario's bread and butter. As much as we love Mario Kart, if it wasn't for Super Mario, none of those other games would exist.
But through the last four decades, which Super Mario games have been the most popular? We're putting personal opinion out of the window for this one, and relying on approximate sales figures. Data has been pulled from a number of sources including Wikipedia but primarily Nintendo's official stats. And so, these are the best Super Mario games of all time, according to sales figures.
This article was first published in August 2017 and has been updated with statistics from October 2023.
6. Super Mario Odyssey, Switch (2017)
Approximately 26.44 million copies sold
We expect that over time, Super Mario Odyssey will continue to climb up this chart. This is Mario's first fully-original adventure on Switch, coming to the console 2017. It's perhaps one of the most original adventures for the plumber yet, popping him in a gorgeous 3D world filled with new cities and environments to explore. Accompanied by Cappy, his magical hat, Mario has a new range of abilities for the first time, too.
It's currently the fifth best-selling games on Switch, behind Mario Kart 8 Deluxe, Animal Crossing, Super Smash Bros. Ultimate, and Breath of the Wild. There's plenty of time for it to climb up the ranks further, however.
5. New Super Mario Bros. Wii, Wii (2009)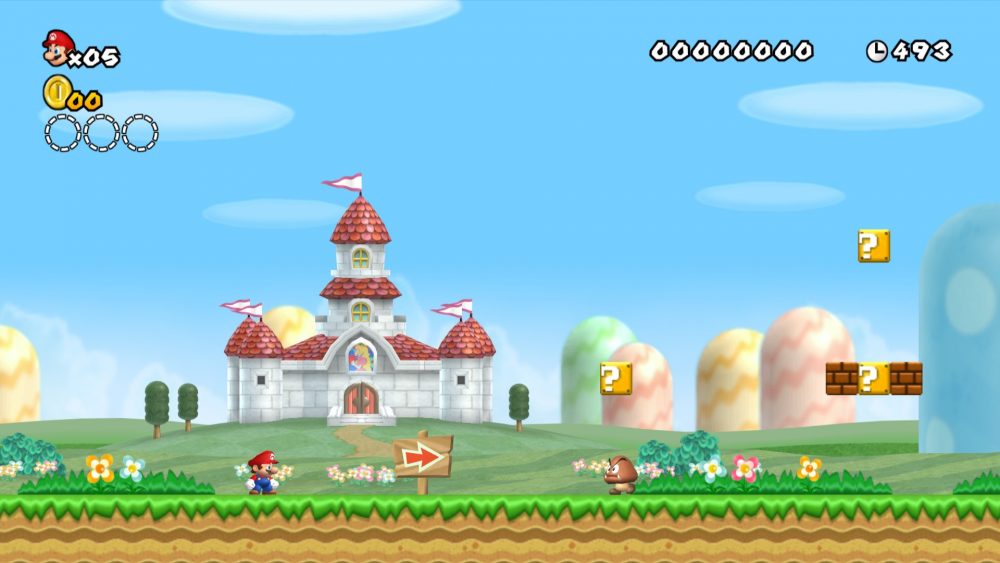 Approximately 30.32 million copies sold
New Super Mario Bros. came to the DS first, but this souped-up Wii version just pipped it to the post in terms of sales. Despite Mario taking some trips into 3D in the meantime (most notably the N64's delightful Super Mario 64), New Super Mario Bros. takes Mario and Luigi back to their 2D roots, albeit with a major graphical overhaul.
New Super Mario Bros. Wii is the console's fourth best-selling game, falling behind Wii Sports, Mario Kart and Wii Sports Resort. It'll be interesting to see if the Switch version of the game manages to catch up in terms of sales. So far, it's sold 16.17 million copies since it released in 2019.
4. New Super Mario Bros., DS (2006)
Approximately 30.8 million units sold
New Super Mario Bros. is the DS's number one selling game, with over 30 million units sold. For comparison, the next in the list is Nintendogs, which grossed 23 million. (Still impressive, though, for a virtual dog.)
Taking the classic 2D side-scrolling Mario action to DS turned out to be a huge win for Nintendo. The platforming that worked so well on the tiny black and white Game Boy screen worked even better on the comparatively much bigger, more colourful DS screen. The game saw a Wii port – which has also made it onto this list of best selling Mario games just above – and a Wii U port that didn't fare quite so well. There's also a Switch version in the form of New Super Mario Bros. U Deluxe, which has sold 16.17 million copies to date. Pretty good going – and there's still time to grow.
3. Mario Kart Wii, Wii (2008)
Approximately 37.38 million copies sold
This isn't the only Mario Kart game to appear on this list, which you might be surprised to hear. For some reason, Mario racing alongside his friends in a little kart has really captured the imagination of Nintendo fans around the world, and the series has continued to grow in popularity.
After Wii Sports (which sold a ridiculous 82.9 million units, thanks to being bundled with the console), Mario Kart Wii is the best-selling Wii game, too. Perhaps it helped that it came bundled with plastic steering wheel accessories which changed the Wiimote into a wireless steering wheel. It is a fun way to play.
2. Super Mario Bros., NES (1985)
Approximately 55 million copies sold
Considering that the 1985 NES game Super Mario Bros. was the one that shot Mario to fame, it's not at all surprising that it's sold so well. Super Mario Bros. sold a massive 40.4 million copies on NES – that's almost double the next best-selling NES title Duck Hunt, which sold 28 million. And since then, Super Mario Bros. has gone on to sell plenty more units on Virtual Console and other versions ported to Game Boy Color and Advance.
Those high sales figures are largely down to the fact that Super Mario Bros. was a launch title bundled with the NES console. It's strange to think that if Nintendo had decided to bundle another game with it instead, Mario may never have been the massive video game icon he is today.
1. Mario Kart 8 Deluxe, Switch (2017)
Approximately 55.8 million copies sold
It's sort-of phenomenal that the best-selling Super Mario game of all time – so far, at least – is one that's been around for a relatively short space of time. Releasing shortly after the Nintendo Switch's release in April 2017, Mario Kart 8 Deluxe has gone on to sell over 55 million copies. And that's not including the 8.5 million sales that the original Mario Kart 8 scooped up on the Wii U (the Wii U's best-selling game by far, in fact).
With support continuing for Mario Kart 8 Deluxe in the form of DLC packs, it's likely that sales will continue to rise. In fact, between March 2022 and October 2023 – when we last updated this article – this number has gone up by 12 million. Phew. It's not even just the best-selling Mario game; with those figures, it's amongst the top 10 best-selling games of all time. Of everything. Ever. Quite a feat for a little kart racer, don't you think?