Farming, making friends, carving out a quaint little life for yourself in a paradisiacal location. Is there anything better? Not really, to be honest. We love a good farming/life sim, and no title summarises the genre quite like Stardew Valley does. But it's not alone. We're here to round up the best games like Stardew Valley.
Over the last few years, the "cosy" farming/life sim genre has exploded. Literally exploded. It's become one of the most popular video game genres around. Could it be something to do with us wanting to escape from our real, bleak realities? Quite possibly. But these types of games also offer a fantastic way to relax, not to mention the freedom to play however we want.
Yes, Stardew Valley is a great option if you're looking for this time of game, but there are plenty more titles offering something similar. Read on to find our picks of the best games like Stardew Valley, all offering life/farming sim goodness in a quaint and cosy location.
This list was first published in 2019 and has been periodically updated since with new games.
1. Coral Island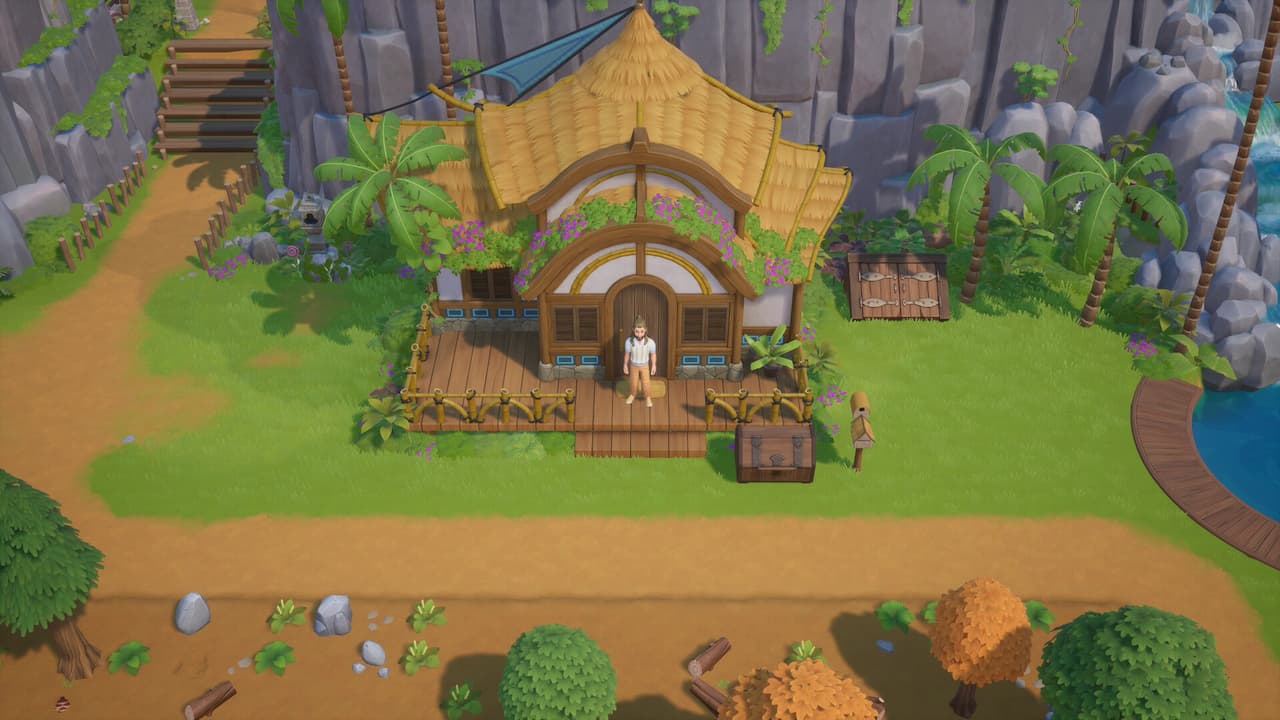 Available on PS5, Xbox Series X/S and PC
The newest game on this list of games like Stardew Valley may actually be the best. In our review, we actually had the audacity to say it's better than Stardew Valley. The cheek! But we stand by it: this gorgeous life sim offers an incredible amount of freedom to its players. Sure, lots of activities feel familiar: farming, mining, making friends. But there's also fishing, bug catching and a whole focus on diving underwater to clean up the oceans of oil spillages. It's wholesome and utterly engaging.
Coral Island also looks absolutely fantastic, with locations and interiors that genuinely make our jaw drop with how intricate they are. There are dozens upon dozens of residents here, too, all of whom can be befriended and many of them can be dated (and married!). Kids could even be on your cards too, if you wanted. Or you can simply focus on growing your crops. It's up to you.
Read our review of Coral Island
2. Paleo Pines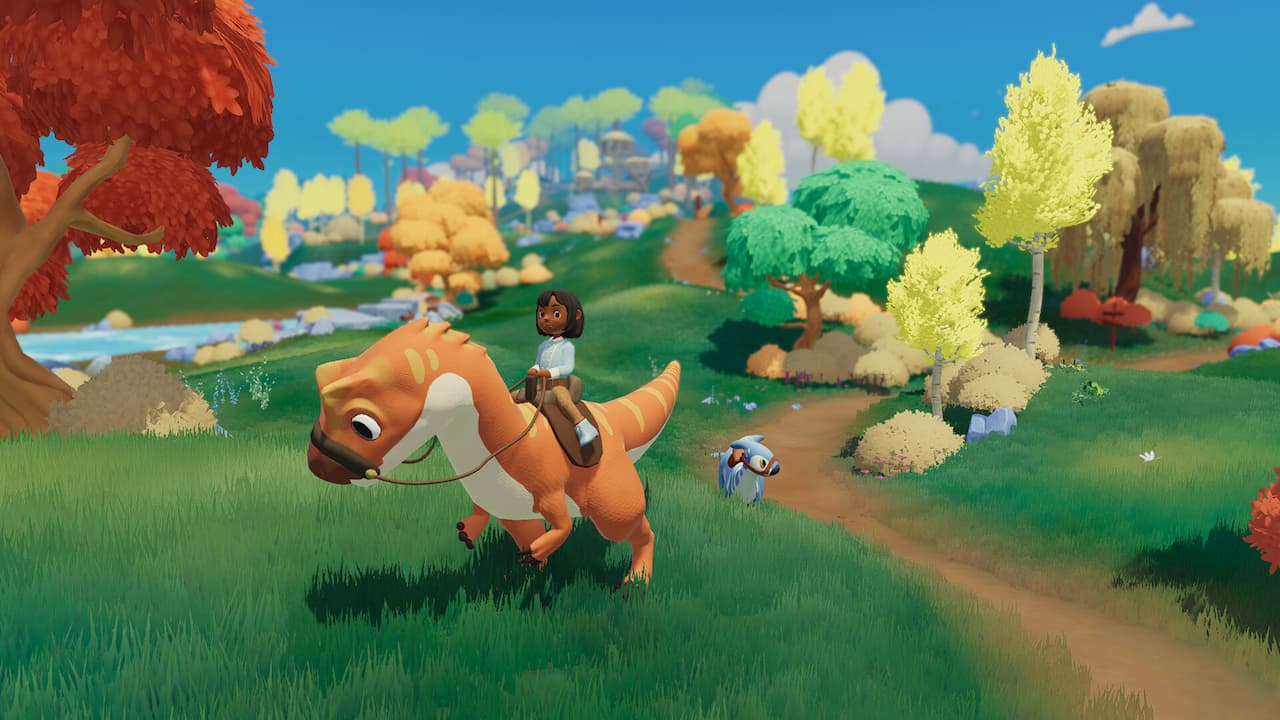 Available on PS4, PS5, Xbox One, Xbox Series X/S, Switch and PC
Have you ever played Stardew Valley and thought, "man, I wish there were more dinosaurs in this game?" No? Well, you're missing a trick. Because that's sort of what Paleo Pines is. There's farming to be done in this glorious 3D adventure, but the focus here is on raising rare (and adorable) dinosaurs. Create pens for them, feed them, train them and get them helping out on your farm.
There's also a colourful world to explore, with quaint villages and plenty of characters to meet. Unlike Stardew Valley, there's no romance here though. You can make friends with the residents of Paleo Pines, but you won't be able to date or marry them. You've not got time for that sort of stuff anyway: you're too busy looking after your wonderful dinos.
Read our review of Paleo Pines
3. Animal Crossing: New Horizons
When we're thinking about games like Stardew Valley, it's impossible to leave out Animal Crossing: New Horizons. Though it's not exactly a farming simulator, there are a lot of similarities between the two games. Both involve you managing the land and making friends with the townsfolk. And both are about getting lost in the moment and simply enjoying your time with the game.
Like Stardew Valley, Animal Crossing: New Horizons revolves around earning money – or in this case, bells. You can sell flowers or fruit that you've grown in order to earn bells, and they can then be spent on upgrading your house and improving your island. That's the real goal here: to make your island as beautiful as possible, and simply enjoy spending time in it. Honestly, once you're settled into island life, it's hard to come back to reality.
Read our review of Animal Crossing: New Horizons
4. My Time at Sandrock
Available on PS4, PS5, Xbox One, Xbox Series X/S, Switch and PC
My Time at Sandrock is a follow-up to My Time at Portia with a new location, new challenges, and new possibilities. As a newcomer to a run-down desert town, you'll hit the ground running with crafting useful items, scouring the land for useful resources and getting to know the townsfolk.
After a stint in early access, it's recently released in full, also landing on consoles for the first time. Anyone who's followed it through development will know how far it's come, and the end result is a rich, deeply involving adventure that lets you grow your run-down workshop into a flourishing industrial marvel. Like Stardew Valley, romances can flourish here as you get to know the townsfolk. You can focus on crafting and industry if you want, but you're just as welcome to grow crops and live a quaint, quiet life doing whatever you want.
Read more about My Time at Sandrock
5. Spirittea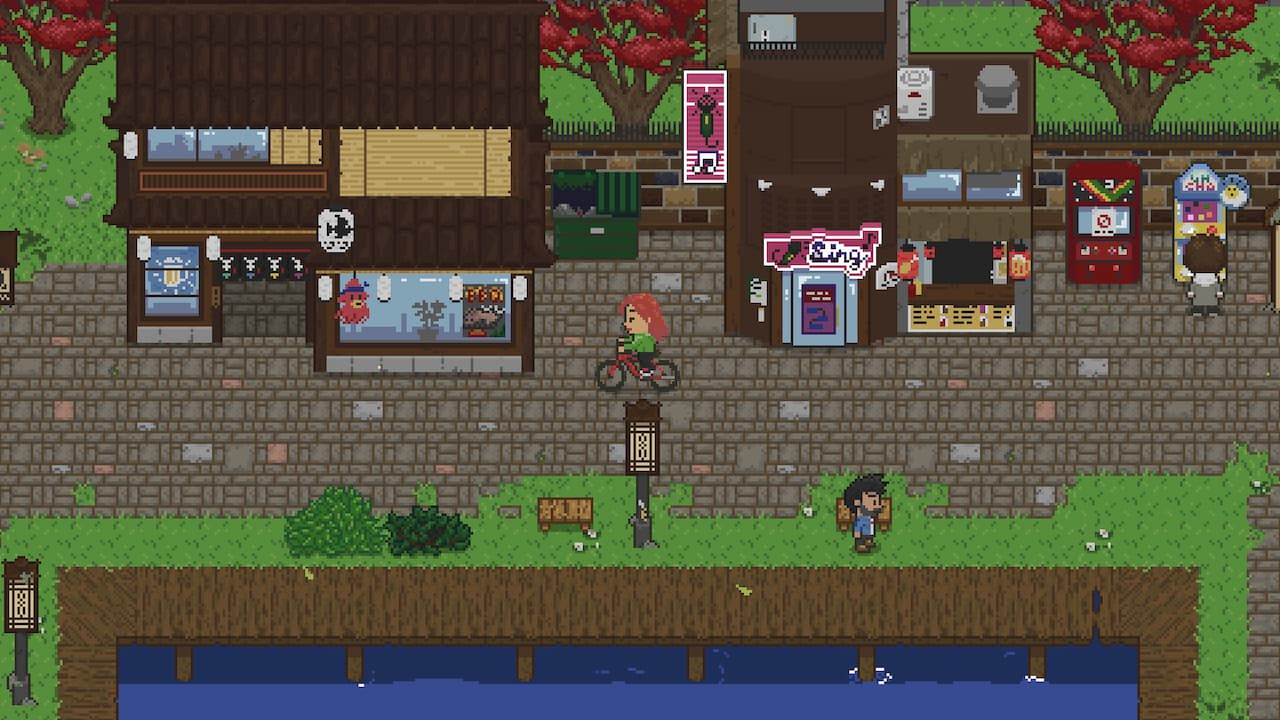 Available on Xbox One, Xbox Series X/S, Switch and PC
Spirittea isn't exactly like Stardew Valley. Here, you won't be farming or mining. Instead, you'll be spending your time running a bathhouse. But not just any bathhouse: it's a bathhouse for ghosts. Yes, it's a ridiculous plot, but there's something magical about Spirittea, and if you're a fan of Stardew Valley, you're going to love this.
Despite its differences, there are similarities too. Its charming pixel art style is familiar, for example. And there's a whole town of residents to visit and get to know. You'll get to upgrade and decorate your bathhouse, too, and as you make more acquaintances around town you'll find they have little jobs for you to complete. Well, if you want to, that is. It's a cute, spooky twist on the farming/life sim genre, and we love it.
6. Moonstone Island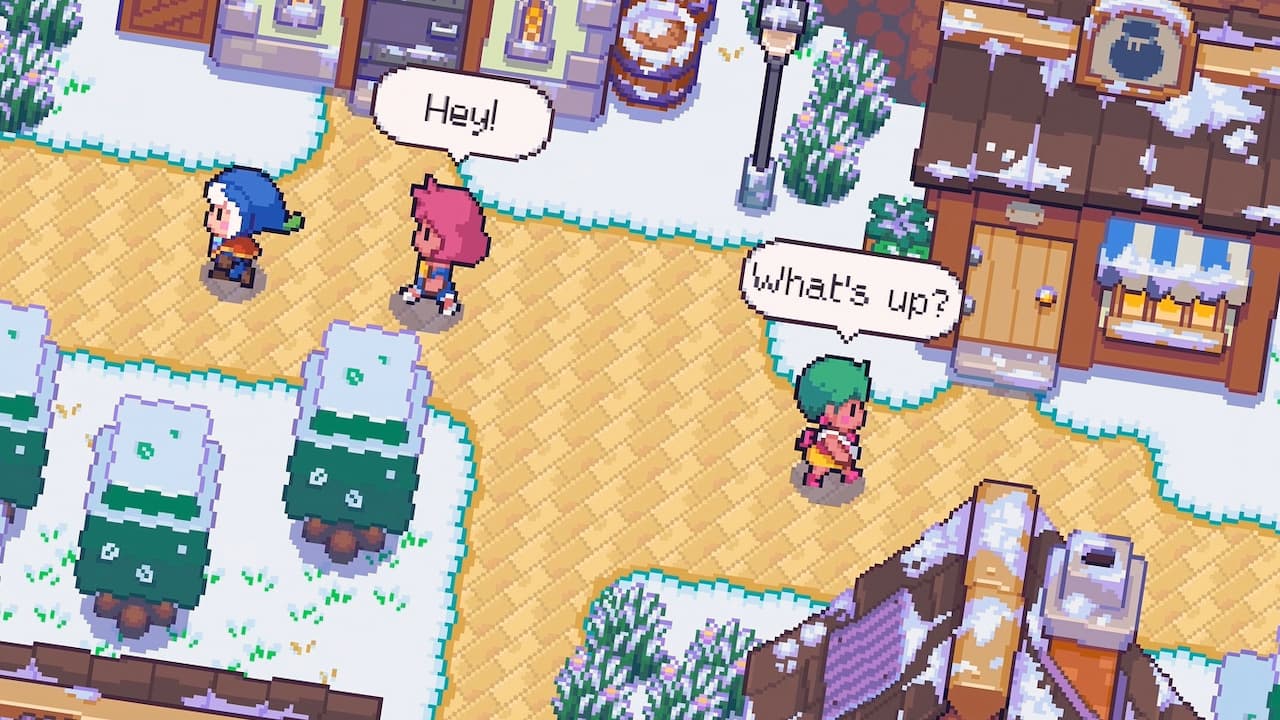 Available on PC, coming soon to Switch
"Stardew Valley meets Pokémon" was how we described Moonstone Island in our review, and yeah, that's a pretty solid summary. This beautiful pixel adventure has you exploring a series of islands, looking for secrets – and collecting monsters along the way. Just like Pokémon, you can travel with a set of monsters by your side, collecting more as you go. But like Stardew Valley, there's an element of farming, and there are plenty of characters to meet and forge friendships with.
There's perhaps a little more adventure here than other games like Stardew Valley: turn-based combat plays a large part, and you'll find a series of intriguing mysteries to work your way through. But just like Stardew Valley, this is a game you can take at your own pace. Go off exploring if you want, or simply stay close to home, tending to your crops and talking to your neighbours.
Read our review of Moonstone Island
7. Fae Farm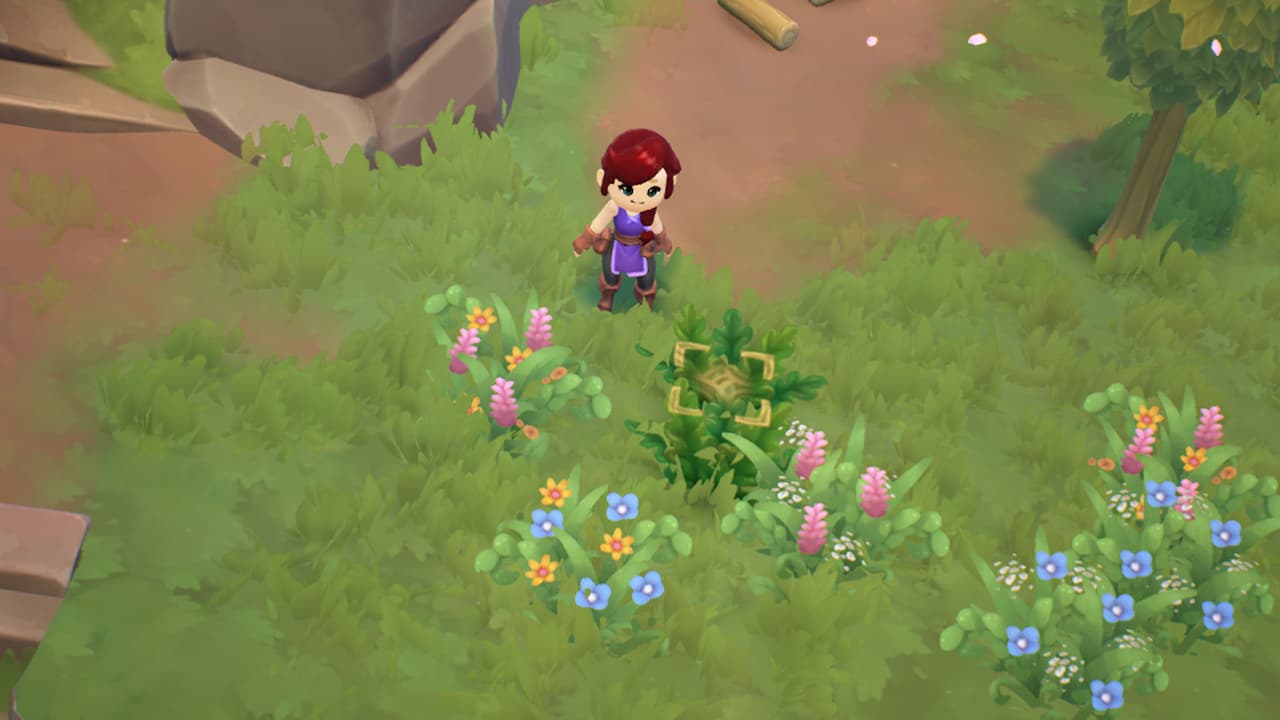 Available on Switch and PC
Of all the titles in this list of games like Stardew Valley, Fae Farm is one of the few that remains faithful to the farming genre. Farming and tending to your land remains the focus here – but it stands out with its magical twist. Sure, growing crops is important – but so is exploring and uncovering the world's secrets.
Just like Stardew Valley, Fae Farm is a game that can be taken (and should be taken) at your own pace. Spend a day relaxing and talking to villagers, if you want. Or head out fishing or bug-catching. When your crops are ready to be harvested, you can keep them to cook with them, or you can sell them, earning money to buy upgrades to your tools. It's entirely your choice, and thanks to its lovely, enchanting world, it's the type of game you're going to want to get invested in.
8. My Time at Portia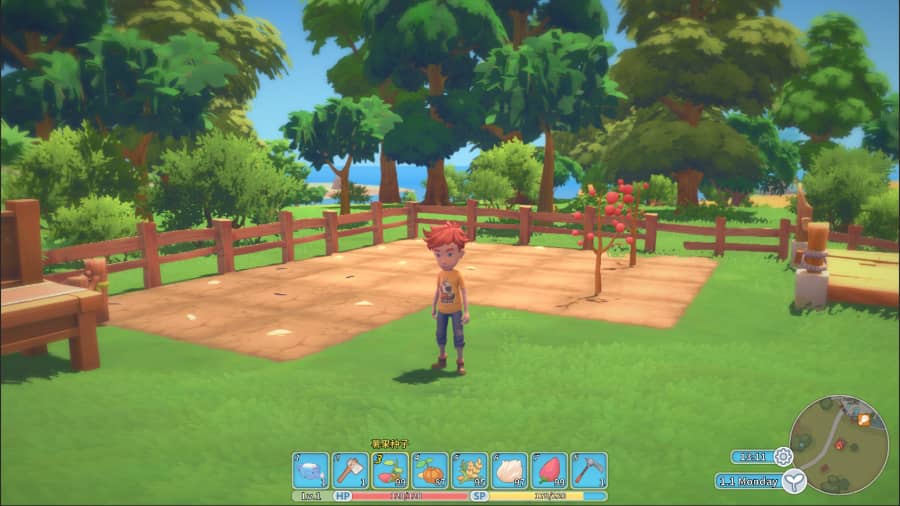 Available on PC, PS4, Xbox One and Switch
My Time At Portia starts out like a lot of other farming games. Just like Stardew Valley, you've inherited some land and it's your job to bring it back to life. With nothing but a handbook with a few recipes in it, you're tasked with sprucing up the land and making it pretty once again.
You'll be doing a lot of mining in the early hours of the game, but once you get enough materials you'll be building, farming, horse racing and engaging in all kinds of other small town shenanigans. Other fellow farmers in the area will be a bit off-put by your presence, but what's life without a little competition? My Life at Portia is a great farming game like Stardew Valley, and its 3D visuals and different perspective feel like a fresh twist on the formula.
Read our review of My Time at Portia
9. Story of Seasons: Friends of Mineral Town
Available on PS4, Xbox One, Switch, PC
Once again, Story of Seasons: Friends of Mineral Town is a game about arriving in a new town with a run-down farm under your control. Just like in Stardew Valley, you can explore the nearby town and talk to residents, but most of your time will be spent tending to your farm. You'll have crops to grow and harvest, and animals to take care of.
Like Stardew Valley, you have the option to romance people in town, eventually getting married and moving someone into your quaint farmhouse. Of course, you don't have to if you don't want; like the best farming sim games, what you do is entirely your choice. Story of Seasons: Friends of Mineral Town allows you to play at your own pace and concentrate on the activities that you want to do. Just don't neglect your crops or your animals!
Read our review of Story of Seasons: Friends of Mineral Town
10. Graveyard Keeper
Available on PC, PS4, PS5, Xbox One, Xbox Series X/S and Switch
Graveyard Keeper, a game we dubbed "Stardew Valley with corpses" is a little on the darker side of things. Rather than a farm, you're tasked with handling a graveyard. Throughout your day, you'll be digging up graves, gathering materials to craft new items and even debating whether or not to grind up bodies to make into burgers. Yes, you read that right.
Don't worry though: you'll be able to garden to your heart's content too. Graveyard Keeper takes a few steps away from the likes of Stardew Valley, what with its dark setting and even darker concept, but is close enough that players looking for something similar will like what they find.
Read our review of Graveyard Keeper
11. Farm Together
Available on PC, PS4, Xbox One and Switch
Like the name suggests, Farm Together is all about farming. Together. It feels like a 3D Stardew Valley, where you'll be planting crops, cultivating a beautiful farmland, selling your produce and expanding your plot. Here's the kicker, though: it's set in realtime, so you'll have to wait around quite some time for more expensive crops to mature. There's always something to do, thankfully, whether that be adding farm buildings, decorating your farm, planting trees, or taking a ride around on a tractor.
Unlike Stardew Valley though, there's no town to explore in Farm Together: it's just you and your farmland, which can be expanded multiple times. So while you can't befriend any local townspeople, you can invite your friends into your game to help you keep on top of your crops, and you can visit other peoples' farms to lend a hand.
Read our review of Farm Together
12. Yonder: The Cloud Catcher Chronicles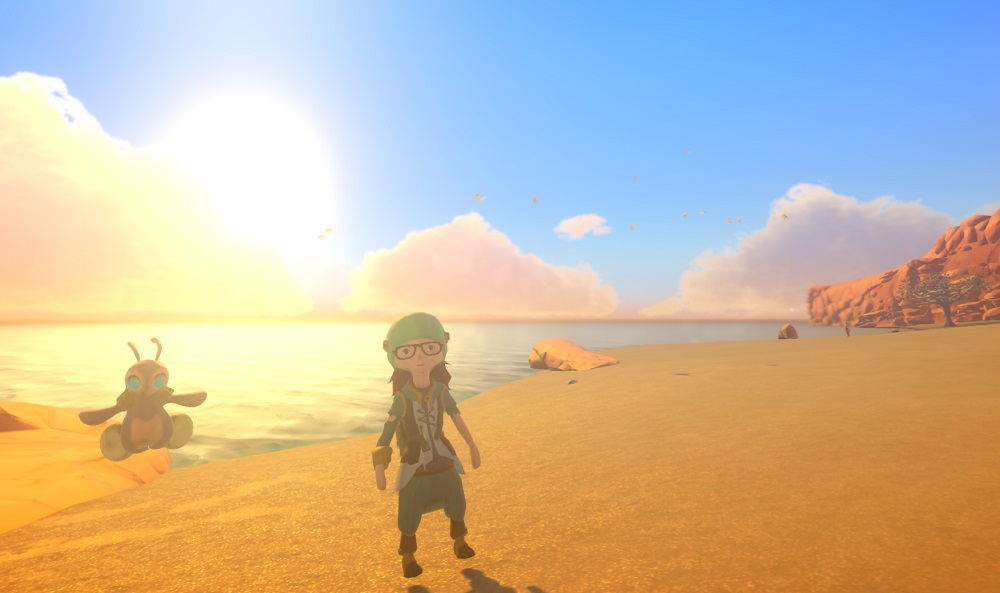 Available on PC, Xbox One, Xbox Series X/S, PS4, PS5 and Switch
Although it will only take you a handful of hours to complete, Yonder: The Cloud Catcher Chronicles will keep you completely enchanted from start to finish. It's a farming/life sim crossed with a light RPG; you'll have the opportunity to grow a farm, but you'll also be completing quests and helping out townsfolk. What separates Yonder most significantly from Stardew Valley is its open world element. You won't be wandering around the same few buildings in this world; there are wide open spaces, caves, beaches and mountains that you can explore.
There isn't much of a story to Yonder apart from a few people telling you about the "murk" that is taking over the town and infecting the wildlife. Your goal is to clear the murk and save your quiet little town in the process. Like Stardew Valley, there's farming to be done too, and plenty of townsfolk to chat with if you don't feel like working through missions. It's a relaxing game that doesn't pressure you to do things too quickly or force you into unnecessary combat.