If you like JRPGs, there's no shortage of them on the Nintendo Switch. Thanks to Nintendo's Japanese roots, its consoles have been home to some of the best JRPGs over the years. Nothing's changed with the Switch: only now you can play releases on the big screen or out and about. In fact, that makes it the best format for JRPGs in our opinion. On lazy days you can get cosy on the couch and really get stuck in. Then when you're busy, you can sneak in ten minutes or so in handheld mode absolutely anywhere. It's perfect.
With so many JRPGs available on Switch, however, you might be wondering which ones are truly worth your time. Hopefully we can help. We've assembled a list of the best JRPGs on Switch for your perusal, each and every one of them offering tens of hours of engrossing gameplay. So, if you're stuck for something to play, give one of these a try.
More lists of bests on Switch
1. Final Fantasy X HD Remaster
You can't actually buy Final Fantasy X on Switch by itself: it's bundled with its sequel, Final Fantasy X-2. And while that's also a solid JRPG, making this an excellent bundle, it's Final Fantasy X that shines the most. Despite its age – it's over 20 years old – this is still a shining example of the genre. Is it as iconic as Final Fantasy VII or VIII? Perhaps not, but it's a fantastic story filled with characters you'll quickly come to love – and it's a solid remaster effort too; the visuals shine on the Switch's screen.
Read our review of Final Fantasy X HD Remaster
2. Dragon Quest XI S: Echoes of an Elusive Age – Definitive Edition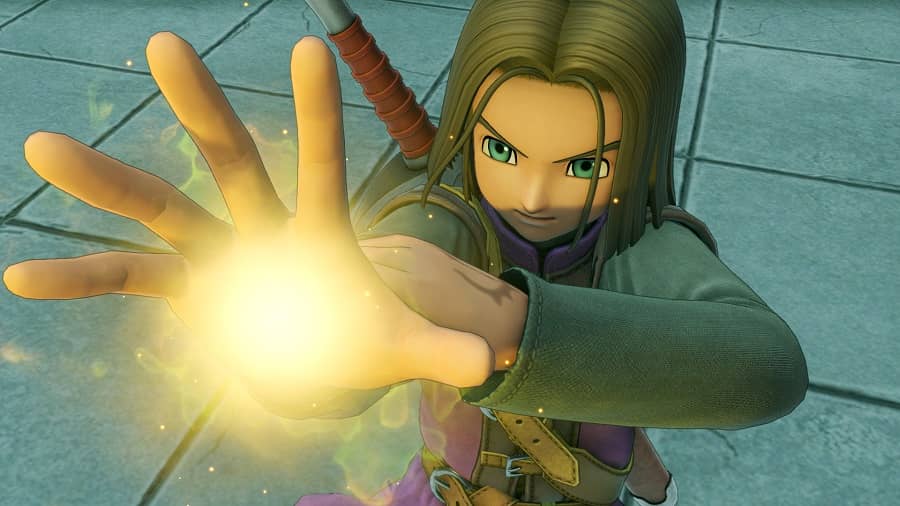 It may be a mouthful of a name, but Dragon Quest XI S: Echoes of an Elusive Age – Definitive Edition is undoubtedly one of the best JRPGs on Switch. It doesn't really matter if you've not played any other Dragon Quest games, either: this is its own story, centring around The Luminary as he sets out on a quest across the picturesque land of Erdrea. What's particularly cool here is that you can switch between beautiful HD visuals and a retro-inspired 16-bit pixelated art style at the touch of a button.
Read our review of Dragon Quest XI: Echoes of an Elusive Age
3. Ni no Kuni: Wrath of the White Witch Remastered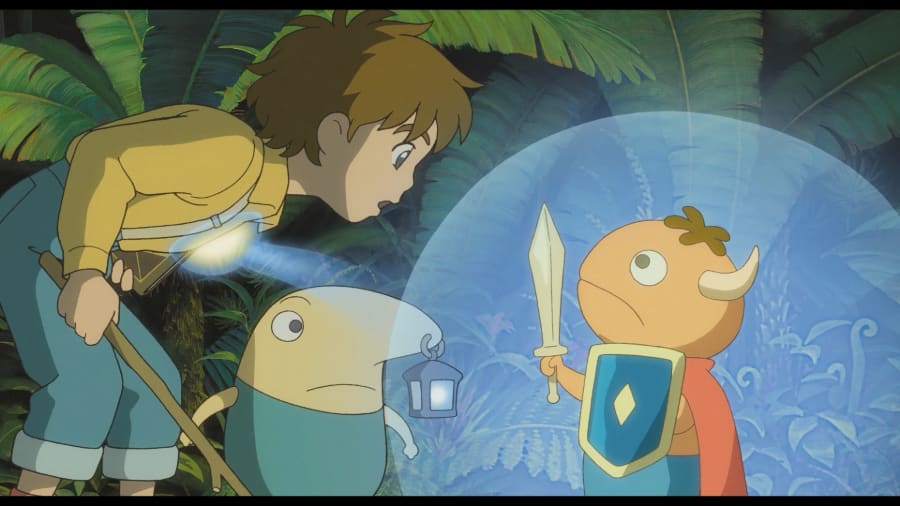 Originally released on PS3 back in 2011, Ni No Kuni: Wrath of the White Witch has long been one of our favourite JRPGs. Made by Level-5 in conjunction with Studio Ghibli, it sports one of the most beautiful art styles of any JRPG. And it packs in an excellent story to boot. You'll instantly fall in love with the wonderful Drippy, and playing as young Oliver is a joy. This is essentially a fairytale brought to life, and every moment spent with it will paint a smile on your face.
Read our review of Ni no Kuni: Wrath of the White Witch Remastered
4. Persona 5 Royal
After being exclusive to PlayStation 4 for a considerable amount of time, Persona 5 is finally available on Switch. Even better, it's the Royal version, which features additional content and a number of gameplay enhancements. Starring the Phantom Thieves, a group of friends committed to fighting injustice, this is perhaps the best Persona game to date, with a fantastic cast of characters that you can't help but root for. But ultimately it's the variety and depth of the gameplay that will keep you hooked, as you explore dungeons in the Metaverse while also trying to develop relationships and maintain a sense of normality in the real world. If you're after one of the best JRPGs on Switch, consider this a must-have.
Read our review of Persona 5 Royal
5. Live a Live
A classic revitalised for the modern age, Live a Live is unlike any other JRPG you've ever played. Featuring multiple characters, Live a Live is basically multiple short JRPGs in one. You see, each has their own story to play through, along with gameplay mechanics and a setting that is unique to them. One minute you might be in the Wild West setting a trap for incoming bandits, for example. The next you might be fighting dinosaurs in prehistoric times. Of course, all these characters and stories eventually come together, but even without playing this final chapter you're bound to have a hell of a rewarding time with Live a Live.
Read our review of Live a Live
6. Octopath Traveller 2
While many loved it, we weren't too enamoured with Octopath Traveller when it released on Switch in 2018. When it comes to the more recent Octopath Traveller 2, however, we're happy to sing its praises. This is a game that learns from the mistakes of its predecessor, improved in numerous ways to make it more enjoyable and engrossing on the whole. Thanks to a brand new cast of characters and story, you don't need to play the original to enjoy it, either. Add in some new gameplay features that add more depth and variety, and you have what is one of the best JRPGs of recent years – on Switch or otherwise. The only question is: whose story are you going to tackle first?
Read our review of Octopath Traveller 2
7. Shin Megami Tensei V
Exclusively available on Switch, the latest entry in the Shin Megami Tensei series is a thoroughly entertaining way to waste away a good thirty-plus hours. Whisking players away to a post-apocalyptic version of Tokyo, putting together a formidable team of demons is essential here. But first you'll need to recruit them. How many JRPGs let you engage the monsters you're fighting against in dialogue? That's what Shin Megami Tensei V does, and it often pays dividends. Win your foes over and then they'll fight for you. Or you can fuse them with others to create even more fearsome abominations. So much power makes Shin Megami Tensei V rather intoxicating.
Read our review of Shin Megami Tensei V
8. Tales of Vesperia: Definitive Edition
Regarded as one of the best entries in the long-running Tales series, Tales of Vesperia was exclusive to the Xbox 360 in the west for a considerable amount of time. Now it's available on a wide range of formats including Switch thanks to a definitive edition. Made to celebrate the game's 10th anniversary, the definitive edition of Tales of Vesperia sports improved visuals, additional content and both English and Japanese voice tracks. It makes what's already a brilliant JRPG even more essential, though its action-based battle system is feeling a little old by today's standards. Still, if you're after the best JRPGs on Switch, you should definitely check it out.
Read our review of Tales of Vesperia: Definitive Edition
9. Monster Hunter Stories 2: Wings of Ruin
We love the mainline Monster Hunter games, but the Monster Hunter Stories series offers something a little different. In Monster Hunter Stories 2: Wings of Ruin, the action-based gameplay is thrown out of the window in favour of a more traditional JRPG experience. Here, players get thrown into a grand tale which demands that they explore a vast world and not only battle against monsters, but also nurture them. You'll need their abilities to progress, you see, and they'll also back you up in combat. Wings of Ruin isn't your standard Monster Hunter game, then. And you don't have to have played the original Monster hunter Stories to enjoy it.
10. Atelier Ryza 2: Lost Legends & the Secret Fairy
We could put any Atelier Ryza game on this list of best JRPGs on Switch to be honest – they're all fantastic. But somehow, Atelier Ryza 2: Lost Legends & the Secret Fairy managed to capture a special place in our heart. You'll get more out of this if you've played the first game in the trilogy first, but it doesn't matter too much: you'll soon get into the swing of things and before long, exploring the beautiful world, gathering ingredients, performing alchemy and fighting a wealth of enemies will become second nature.
Read our review of Atelier Ryza 2: Lost Legends & the Secret Fairy