Home
Tags
Dead Space Guides
Dead Space remake features multiple difficulty levels - so which one should you be playing on if you want to get the best out of it?
The Dead Space remake gives you the Stasis ability, pretty early on. So just how do you make the best use of Stasis?
Does Dead Space remake have a New Game Plus mode that'll let you replay the game and maybe even keep your upgrades?
You're going to die more than once playing the Dead Space remake. But how do you save your game so that you don't lose too much progress?
Are you playing the Dead Space remake and wondering how to change protagonist Isaac Clarke's suit? Here's what to do.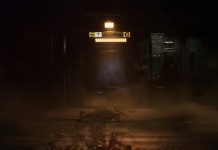 Dead Space is coming to PC and new-gen consoles. But what about the Xbox One and PlayStation 4?
Dead Space 3 had co-op, but will it figure into the new Dead Space?
Dead Space is out this month but is it coming to Xbox or PC Game Pass?
Wondering if the new Dead Space is a remake, reboot or remaster? Read on.