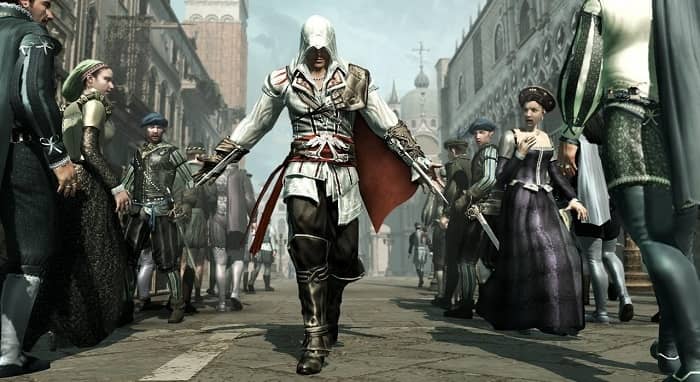 If you somehow aren't interested in the many AAA games releasing currently and you don't care for all the other remasters being released, Assassin's Creed: The Ezio Collection may be for you. The Collection releases November 15 bundling together some the series' best titles with improved visuals.
Just how improved you ask? Well refer to the video below for a general comparison. The earliest of the three games, Assassin's Creed 2, gets a rather large and impressive makeover – though some may not like the absence of the heavy tint utilised in the various cities. The lack of tint means much larger view distances and less blur and overall the game becomes more clean, defined and much, much more colourful.
The other titles, Assassin's Creed: Brotherhood and Assassin's Creed: Revelations, are improved much the same but the changes aren't as prominent. The re-release is locked at 30fps for both consoles and doesn't feature any of the games' multiplayer modes.