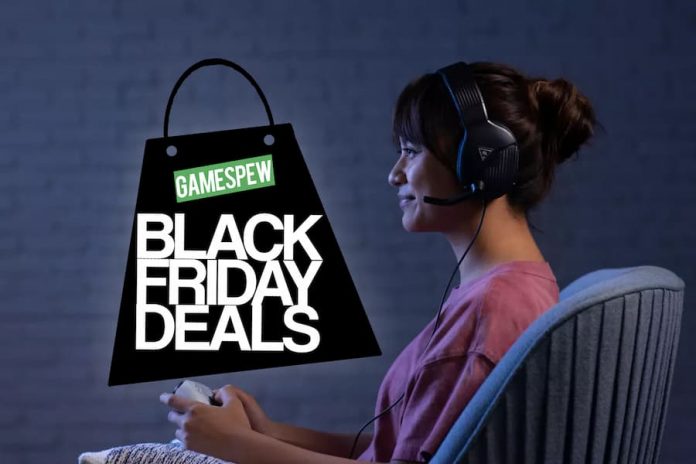 The importance of good communication.
This Black Friday, Argos is offering the Turtle Beach Recon 200 Gen 2 headset for Xbox and PS4/PS5 for a bargain £34.99!
Being the Generation 2 variant of this headset, Turtle Beach has made some improvements over its first version. Considering this is a budget headset, it's jam-packed with features.
While the headset is wired, it comes with a battery and charging cable as it features some neat little powered features such as audio amplification and Bass Boost. Mic Monitoring is also enabled, meaning you can make sure you aren't too quiet or too loud when things get exciting. There's also a neat little feature where the microphone will mute itself when you fold it up and out the way.
We're actually big fans of this one, especially at this price. In our review, available here, we said:
If you're after a gaming headset that won't break the bank but offers a good audio experience and has some bonus features such as mic monitoring, the Turtle Beach Recon 200 Gen 2 comes highly recommended.
Don't like black? No problem, the headset also comes in white or blue, all for exactly the same price. If you're in need of a solid gaming headset but don't have lots of cash to spare, it's well worth picking this one up while the deal is available.
Buy Turtle Beach Recon 200 Gen. 2 from Argos
Looking for more great Black Friday 2021 deals? Click here to see all of our deals and round-ups.