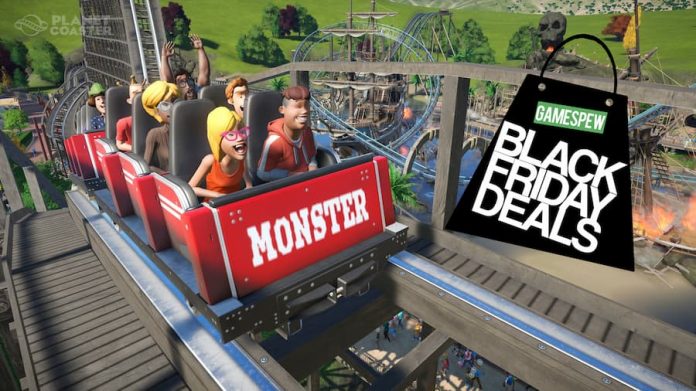 Like the thrills of roller coasters but can't be dealing with the queues? Planet Coaster is for you.
This Black Friday, Frontier Developments is offering up its best-selling park-building sim, Planet Coaster, with a whopping 75% off. That makes its normal RRP of £29.99/$44.99 just £7.49/$11.25. An absolute steal, if you ask us.
If you're a fan of park-building simulators, they don't get much better than Planet Coaster, This in-depth builder lets you design everything from the ground-up. And not just coasters: you can completely design your own shop fronts and other attractions too, allowing you to build the park of your dreams. There's a full career mode to work through, or you can simply hit the ground running in sandbox mode.
When we reviewed the PC version of Planet Coaster at launch, here's what we had to say:
"Planet Coaster gives you such an incredible degree of freedom in creating what you want that any obstacles just become part of that meticulous process of building the perfect park. You'll undoubtedly spend hours trying to get everything at the right angle; making sure everything is smooth and perfect, persevering through the hiccups that befall you because, at the end of the day, that's how a great simulator game should feel. You want the theme park you envisage, and to be corny, the only limit in Planet Coaster is your imagination."
And so, if you feel like getting in on that superb action with a 75% saving, you can pick up Planet Coaster now at Humble Bundle. It's on offer until 2nd December, and you'll also find a range of its DLC packs reduced by 50%, too.
If you'd rather pick it up on Steam, it'll be available for the same price from tomorrow, 22nd November.