Home
Authors
Posts by Glen Fox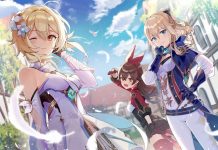 These massively multiplayer games are ideal for the gamer that likes a long term project.
You're spoilt for choice when it comes to MMOs on Xbox One, which has a multitude of awesome offerings to pick from
Looking for a MMO game to play on Nintendo Switch? Here are six of the best.