The Metal Gear franchise has always been intimately connected with its creator Hideo Kojima. Maybe it's finally time the series embraces the perspectives of new artists.
I love Hideo Kojima. In fact, I love him more than I love most of his games.
I first played Metal Gear Solid at a friend's house in the nineties. He was ecstatic, showing me the famous intro sequence as we both stared in awe at the game's cinematic opening credits. I wasn't very good at it, so I never really got into the series until much later, when my high school self picked up a copy of Metal Gear Solid 3: Snake Eater for the PlayStation 2.
It had been long after the game's release when I finally got around to playing it, and I'd heard about how good it was from many people. Its many twists and interesting game mechanics were well-known to me already, but I nevertheless adored my time with it. It's my favourite game in the series by a mile, though I love each entry on its own.
It's no coincidence that I also love Kojima's non-Metal Gear related work, like Snatcher and Policenauts. I credit both of them for introducing me to the world of visual novels, a genre that has become one of my absolute favourites in recent years as I've explored deeper into its long-running history of releases. Yet for as many great visual novels there are out there, none have ever been able to really recapture that same imagination that Kojima's games had.
His games all feel similar, despite some of them being so obviously different from the others. It's so pronounced that his games almost feel like they belong to a genre all to themselves, as if they were Kojima-esque. It's sad then that Kojima has stayed so close to the Metal Gear series, and it's why I'm so excited for his next game, Death Stranding. Hard to decipher trailers be damned, that game looks incredible. But where does that leave Metal Gear Solid?
---
---
After the very public breakup with Kojima during the run-up towards Metal Gear Solid V's release (and after), Konami announced the next game in the Metal Gear series would continue on without him, and fans were pissed. The game, Metal Gear Survive, was prematurely condemned by fans as they voiced their anger in the trending hashtag, #fuckkonami. It had gotten so popular that the director of the Oscar nominated movie, The Shape of Water, Guillermo Del Toro, joined in.
I have to admit, as a fan of Kojima's I couldn't help but take comfort in Konami's misfortune. The narrative of a big corporation screwing over an artist was too easy to digest. Yet for all the anger and disgust at Konami's perceived grievances towards Kojima, the beta for Metal Gear Survive proved that maybe, just maybe… it rocks anyway?
I haven't played the actual game yet, mind you, but I love what I've seen so far of Metal Gear Survive. It's built on the Fox Engine and uses many of the same mechanics that are found in Metal Gear Solid V, which, in my own opinion, is probably one of the best playing games this generation. Immediately, I started batting grenades in training areas like I was playing some sort of Mad Max-themed baseball and constructing elaborate obstacle courses for zombies to walk through. The game has been a blast so far, and part of that fun is due to the very fact that Kojima's influence is mostly absent from the game.
Metal Gear is a series that's been around for a long time. Out of the 23 games in the series, 12 of them do not feature Kojima as director and, if I'm being honest, they're some of my favourites. Metal Gear Rising is one of my favourite action games of all time and I adore how it handles the usually melodramatic and serious tone of the franchise. Metal Gear Solid Portable Ops also introduced many mechanics that would become defining features in later games like Metal Gear Solid: Peace Walker and Metal Gear Solid V: The Phantom Pain.
As much as I love Kojima's contributions to the Metal Gear series, the franchise has done little to reiterate itself. So far it's worked, which is a testament to Kojima's own radically offbeat approach to game design. But for every mainline Metal Gear game we've gotten, a part of me has always wondered what would happen if this series handed the reigns off to someone else.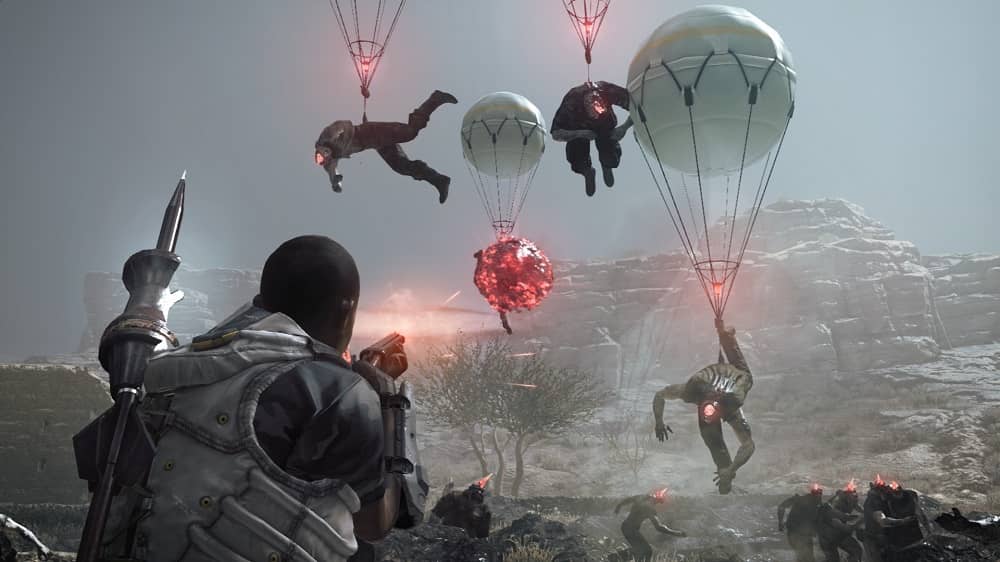 It's a situation many game franchises have founds themselves in. I can't help but be reminded of my favourite Zelda game, The Legend of Zelda: Majora's Mask. The weirdest entry in the console Zelda games by a long-shot, Majora's Mask was the first game that wasn't directed by the legendary Shigeru Miyamoto, but instead was handled by Eiji Aonuma. With a tight deadline and a limited budget, Majora's Mask reworked most of its predecessor's assets into a brand new world with an original and unique new perspective. It's not the most polished Zelda game by any means, but it's one of the most different. For series that have been running for as long as Zelda and Metal Gear, the power of being different can never be underestimated.
Which is why I think Metal Gear Survive is in good hands, despite the series creator being gone from the project. It's not the first time Konami has made a game without Kojima's involvement, but it marks a radical shift in the timeline of Metal Gear games — the first in the post-Kojima era. What it chooses to be will help define the future of the series.
I can't deny the fact that I'm still terrified of where Konami takes Metal Gear. Its narrative is one of its most important aspects and I wouldn't say that they've proven themselves up for the challenge. However, I'm much more excited by the prospect of having new, radically different Metal Gear games on the horizon. Like Metal Gear Rising, Metal Gear Survive is having fun with being a Metal Gear game. I can't help but love it for that.
Metal Gear Survive is coming to PC, PS4 and Xbox One on 22nd February. Buy it now from Amazon.