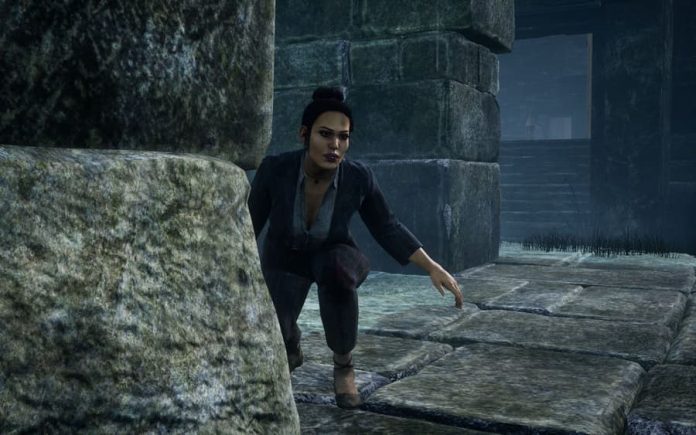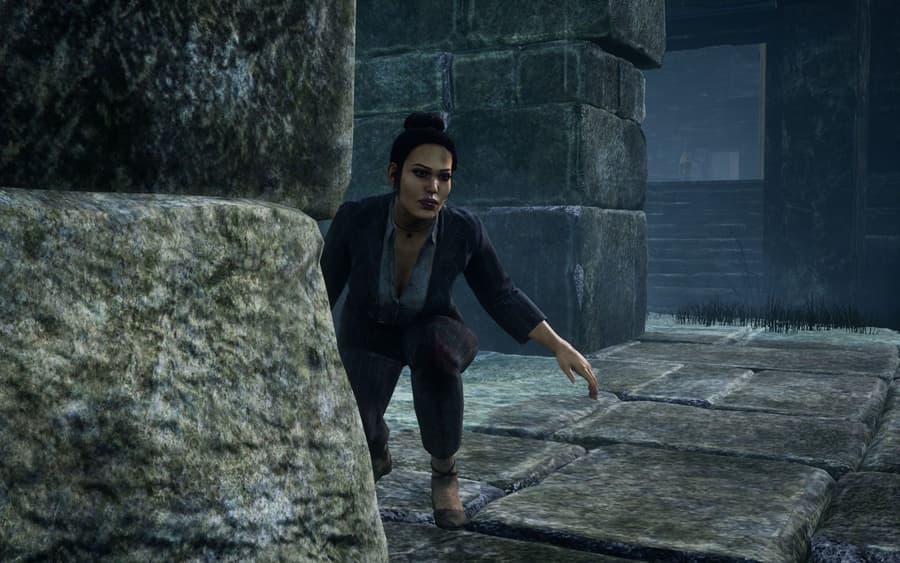 It's only a matter of time before we get to play the newest chapter coming for Dead by Daylight.
This new chapter promises a lovely new killer called The Plague, a brand new map, updates, bug fixes, and of course, a new survivor. This time around the survivor is the gorgeous, sassy looking Jane Romero. Check out all of her details – sadly, phone number not included – as well as her perks below.
Jane Romero
Jane is the daughter of famous actress, Loretta Lawrence, who she has no memory of. Her parents were separated when she was still a baby due to her mother's busy schedule and absences. Jane was raised by her father, a struggling visual artist. She grew up resenting her mother as well as admiring her presence on the screen.
As a teenager, Jane longed to be like her mother, auditioning for plays and TV commercials. During her senior year, she entered a national oratory contest, winning first prize. She attracted the attention of a radio station who brought her in for an interview leading to a part-time job.
After college, she quit her job at the station to work for a trendy variety show. Unfortunately she was fired after only five months due to some distasteful ad-libs. After a few more rejections, Jane was picked up by a failing show, Quick Talk. Jane pushed Quick Talk into becoming a relateable and honest news outlet.
After two years, Jane got her own full-hour segment, The Jane Romero Show, where she covered taboo topics including her own story of personal abandonment. Jane published a memoir which became an instant best-seller. Suddenly, Jane's show was contacted by her mother who decided to star on her show. During the show, Loretta claimed that her and Jane were not, in fact, related.
After the show was over, Jane decided to drive to her father's house to discuss the events of that day with him. She began feeling strange. She turned on a freeway along the coast to avoid the major congestion, popped some painkiller and started to relax. Suddenly, a darkness began to blur the corners of her vision and turned passing headlights into blinding lights.
The following morning, authorities fished Jane's car from the water but were unable to retrieve her body. After the public grieved for Jane, there was a surge of order for all of her products and all episodes of her show were re-released a month later with an opening credit that wished her eternal peace.
Jane's Perks
Solidarity (Teachable at level 30)
Sharing painful experiences has the power to heal.
While injured, healing a survivor without using a Med-kit also heals you at 40/45/50% conversion rate.
Poised (Teachable at level 35)
Achieving goals boosts your confidence.
After a generator is completed, you leave no Scratch Marks for 6/8/10 seconds.
Head On (Teachable at level 40)
When your mind is set, there better be no one standing in your way.
While standing in a locker for 3 seconds, Head On activates.
While Head on is activated, performing a rushed action to leave a Locker stuns the killer for 3 seconds if they are standing within range.
Causes the Exhausted (survivor cannot perform physically demanding feats) Status Effect for 40/50/60 seconds.
The Temple of Purgation
The Temple of Purgation is the new map that's comes with the upcoming Dead by Daylight update.
As described in Dead by Daylight itself, "The half-forgotten Temple complex dedicated to the cleansing of the High Priestess' followers. The vertiginous hypo-style hall was believed to hold the weight of the heavens. Stolen from the memories of The Plague, the Temple was planted in the howling Red Forest, whose winds eroded its smooth edges. It now stands as a beacon of fear, visible from all cardinal points."
The Temple of Purgation is within the map The Red Forest that is already present in the game.
Look out for any more news upcoming until the new update launches later this month.