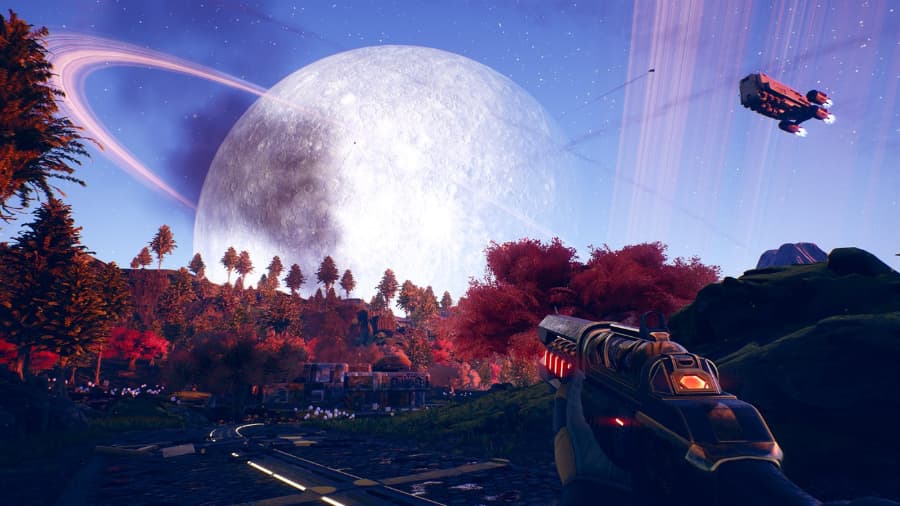 Obsidian Entertainment's acclaimed sci-fi RPG The Outer Worlds will be crash landing on the Nintendo Switch in early March.
I'm still not entirely used to the fact that the Switch has allowed for full-on big-budget games to be casually played on the go. The latest major title to be announced for Nintendo's console is one of my personal favourites from last year, The Outer Worlds, so I'll soon be able to fight against the scourge of ultra space capitalism while I'm waiting for the bus. What a time to be alive!
Obsidian Entertainment's humourous sci-fi RPG will be launching for the Switch on March 6th, and can be purchased either digitally via the Nintendo eShop or with a boxed version; though it's important to note that the box simply contains a code for the game and not a physical cartridge.
The Outer Worlds throws you into a hostile galaxy full of conflicting factions. Will your loyalties lie with the common people, the powerful, or simply yourself? Assemble a crew and become a swashbuckling space captain, or carve your own path as a lone agent, the choice is yours.
The Outer Worlds is currently available on PlayStation 4, Xbox One and PC. The Nintendo Switch version is scheduled for March 6th. Head over to the game's official website for more information.