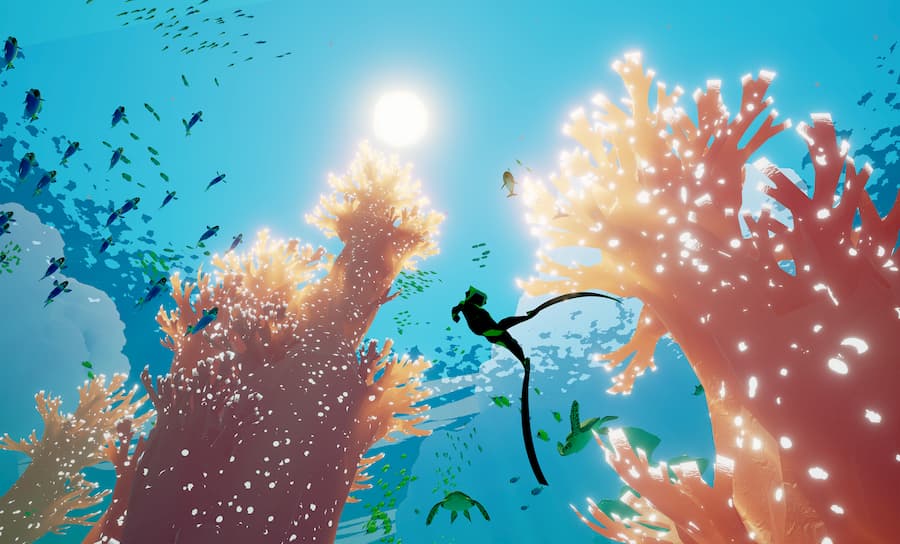 Looking for the best walking simulator games on Switch? You've come to the right place.
"Walking simulator" didn't really exist as a genre until the last few years. Some may see it as a slightly derogative term, but it's also a useful descriptor for a particular type of narrative adventure. Walking simulator games are often similar to modern point and click adventure games, but they typically have less puzzles. There may be some things to interact with, but more often than not, you'll simply move through an environment as a story unfolds around you. Hence, a simulated experience of walking.
There are many games that fall under this umbrella, but which ones are the best? Well, hopefully we can help. We've rounded up the best walking simulator games below, and so if you're a fan of this genre, we recommend giving them a try. Read on to see why these games are worth adding to your library.
What Remains of Edith Finch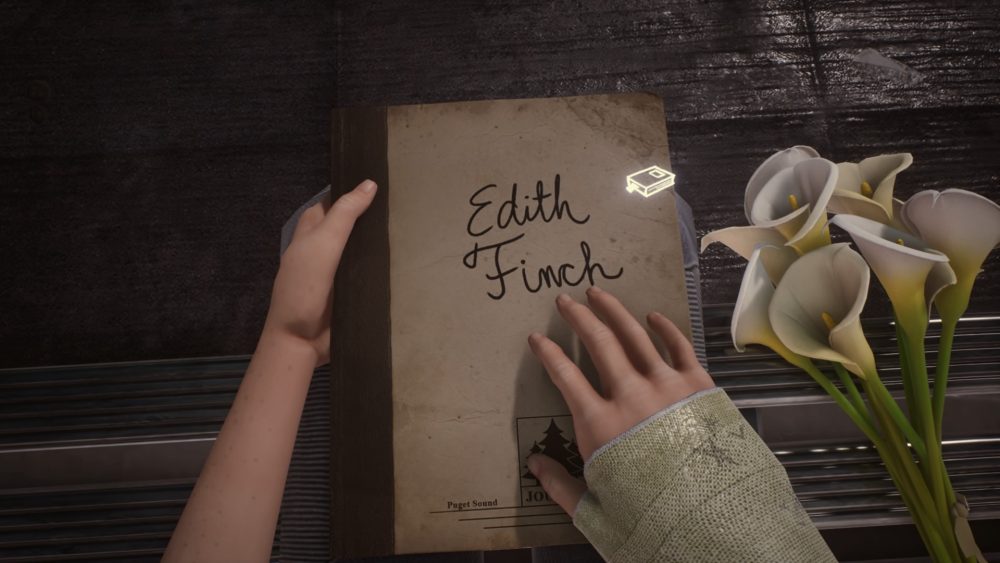 Telling the story of the titular Edith Finch, a young woman returning to her childhood home for the first time in several years, What Remains of Edith Finch is a touching adventure filled with twists and turns. At its heart, it fits perfectly into the walking simulator genre; Edith moves around her old home and its grounds, an infinitely interesting place that begs exploration and discovery. But at each room she stops in, she'll learn more about the resident – a family member now deceased – and through a creative flashback, we'll learn what happened to them.
What Remains of Edith Finch mixes genres and methods of storytelling, leaving us with an experience that's emotional, captivating and entirely worthy of our attention. Few so-called walking simulators on Switch come close to Edith Finch: this really is one of the best out there.
Read our review of What Remains of Edith Finch
Gone Home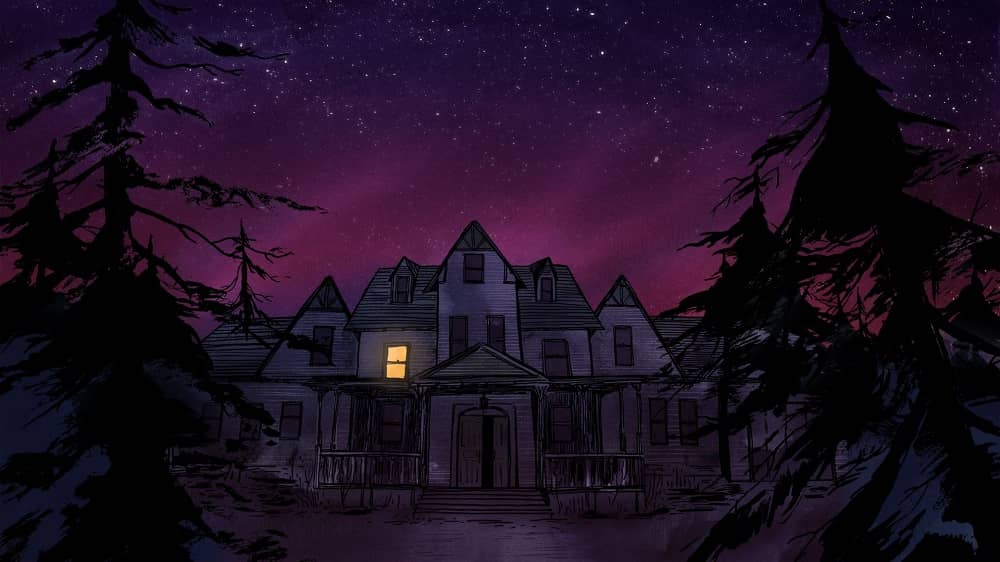 Gone Home feels, at times, like a horror game. When you're playing it for the first time, you're almost expecting something to jump out around every corner. It's much more simple than that though. Gone Home, without a doubt one of the best walking simulator games on Switch, puts you in the shoes of Kaitlin. She's just returned to her family home after being away for a while. Expecting her parents and sister to be there to greet her, she's faced with an empty house. Your time with the game, then, is spend exploring the house, trying to figure out where everyone has gone.
It's the little details of Gone Home that make the game stand out. Set in the mid 90s, it's full of nostalgic nods to our own childhoods: VHS recordings, cassette mix tapes, a Street Fighter cartridge. Through found notes and recordings, Kaitlin pieces together a picture of her family while she's been away. Being grounded very much in reality, this is a game loaded with emotion and nostalgia – and that alone makes it worthwhile.
Before I Forget
If you've ever wondered what life with Alzheimer's Disease is like, then Before I Forget is the game for you. This short game is poignant, moving, and beautiful; it's one of the best walking simulator games on Switch and a must-play for anyone who enjoys a truly human story.
In Before I Forget, you play as Sunita, a woman living by herself and suffering from early onset dementia. Set entirely in her house, you'll spend your time wandering between rooms, piecing together snippets of Sunita's life, and unravelling her feelings as she comes to terms with her diagnosis. It's a touching story that deals with themes of love and loss, and one we'd recommend you to play with a tissue in easy reach…
Read our review of Before I Forget
Firewatch
Set in the late 1980s, Firewatch puts you in the shoes of Henry, a park ranger stationed in Shoshone National Forest for the summer. The game is entirely from his perspective, alone in a massive park with not much to do besides be on the watch out for a forest fire. His only means of communication is with Delilah, his supervisor, over a walkie-talkie.
Throughout the game we learn a little more about Henry and the life events that led him to the present day. The meat of the game, though, lies in discovering strange goings-on in the forest. We learn of a past lookout and his son who mysteriously disappeared, and a group of teenagers who also seem to disappear.
Throughout Firewatch's short play time, these events unravel and Henry delves deeper into the strange happenings. What is and isn't real is often thrown into question, and its the mystery that keeps us hooked right until the end. For that reason, Firewatch is undoubtedly one of the best walking simulator games on Switch.
The Park
Part horror game, part narrative adventure, The Park is one of the best walking simulator games on Switch – particularly if you're a fan of the unsettling. It puts you in the shoes of Lorraine, a single mother who has accompanied her young son to an amusement park for the day. Unfortunately their pleasant day together doesn't quite go to plan; a fun day at the fair turns into a literal nightmare as Lorraine's son, Callum, goes missing. And so, your time with the game is spent frantically searching for him.
The Park may only be a short experience, but as it unfolds, so does Lorraine's mental state. It's not long before you're left questioning what is and isn't real. This is a cleverly told narrative adventure filled with horror and mystery that will keep you hooked until you reach the end.
Layers of Fear: Legacy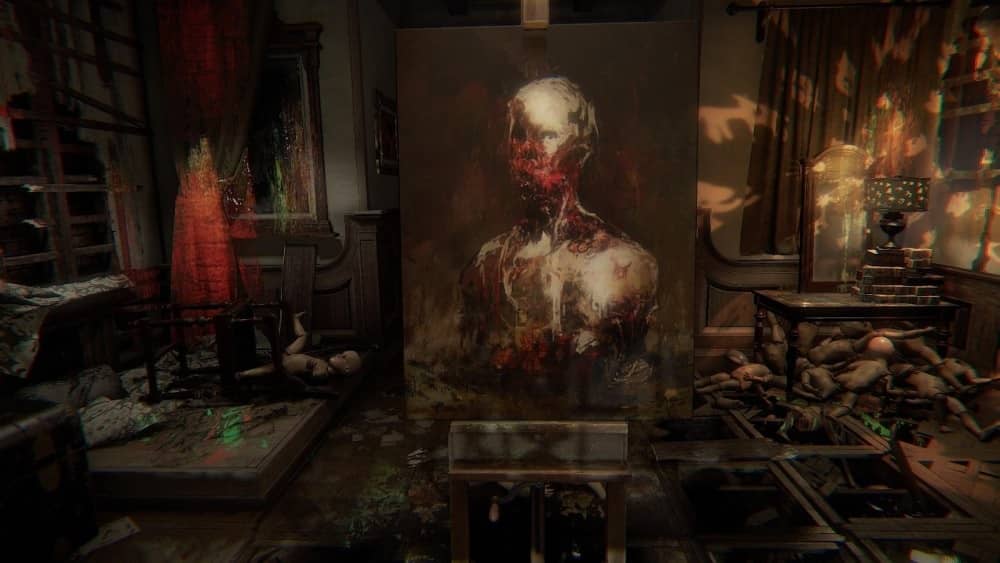 Here's another one of the best walking simulator games on Switch for horror fans. Layers of Fear: Legacy is perhaps more pure horror than it is a walking sim, but if you enjoy snooping around big, creepy houses, this is the game for you. Just stay away from it if you're not a fan of jump scares.
Layers of Fear unravels a mysterious story as you explore the abandoned home of a painter. You're never quite sure what's waiting for you around the next corner, but if you're brave enough to find out, there's a brilliant environment to explore with a dark and captivating story to unravel. If you're a fan of exploration-based horror games and own a Nintendo Switch, then Layers of Fear should definitely be in your library.
Read our review of Layers of Fear
Three Fourths Home: Extended Edition
"Walking simulator" isn't quite the right term for Three Fourths Home. You're not actually walking anywhere – instead, you're driving a car. And whereas other games on this list of best walking simulator games on Switch may have you wandering through realistic environments, Three Fourths Home is instead illustrated with simple imagery. Don't let that put you off though; this is a game very much deserving of a place on this list.
In Three Fourths Home, you're placed in the role of a young woman who finds herself back living with her parents after a tough few months at college. You're out driving – clearing your head – but the weather's turning bad, and a hurricane is on its way. The game plays out via phone conversations with your family as you try to reach home in time. You'll finish the game in less than an hour, but it's poignant and powerful in its simplicity.
Abzû
Not so much a walking simulator as a swimming simulator, Abzû takes you to the depths of the ocean. Whereas other games on this list, like Firewatch or What Remains of Edith Finch, have a focus on strong narrative, Abzû is more concerned about exploration and discovery. That's no bad thing though; the game's world is absolutely stunning, and getting to swim freely with majestic creatures under the waves provides an experience like no other.
Abzû isn't a traditional video game in any sense of the word. It mixes tropes typical of the walking simulator genre with fantastic audio and visuals to provide a truly captivating few hours. When a game feels this good, it doesn't need much obvious narrative to propel it forward.