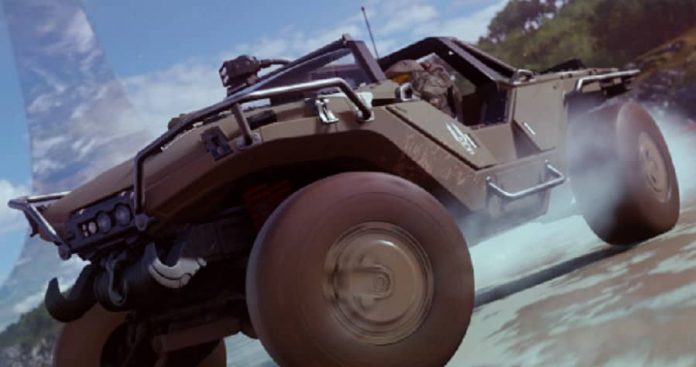 The Forza Horizon series has revved up the racing genre, and Forza Horizon 4 looks set to continue on this highway (or motorway) of success.
Set in sunny – and cloudy, and rainy, and snowy – Britain, Forza Horizon 4 will take the festival to the UK, and bring along all the exciting racing and stunts that you'd expect.
This year the racing franchise that transcended the genre has once again added something truly special: allowing the player to drive the Warthog from Halo in a unique showcase. It had been a rumoured addition for a while, and was confirmed during Gamescom.
This showcase within Forza Horizon 4 will allow you to take the place of Master Chief and drive the Warthog through the British countryside. And as if that wasn't showy enough for a Forza Horizon showcase, you'll also be chased by Banshees as Pelican aircraft follow! It's sure to be an epic experience.
During the Forza gameplay presentation with IGN at Gamescom, they also showed off a race between you and a group of dirt bike racers. This hasn't been confirmed as a showcase in Forza Horizon 4, but certainly it lives up to the lofty expectations the series has set.
Forza Horizon 4 will be released on 2nd of October, exclusively for Xbox One and Microsoft Windows.
---
More Forza Horizon