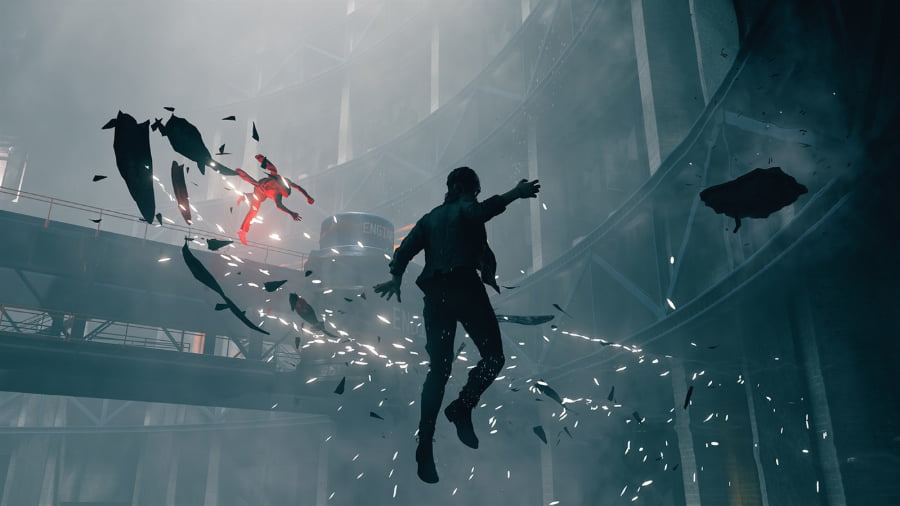 Control just dropped a mysterious new trailer for The Foundation, a big story expansion coming to Remedy's acclaimed action-adventure later this month.
Soon you'll have a great excuse to jump back into one of our top games of 2019, Remedy's reality-bending action game Control; in which a gripping story is complimented by intense combat and extraordinary powers. Bringing a new sector, new missions, abilities and enemies, The Foundation will be available for purchase on PC and PS4 from March 26th.
Though details of the expansion have been characteristically vague and mysterious, Remedy has recently released its first official trailer, giving fans a little glimpse of what they can expect.
The Foundation will take players to the bedrock of the Oldest House, when Jesse is alerted that the mysterious structure called the Monolith has been damaged, and the Astral Plane is leaking into its foundation. The entire Bureau is on the brink of being consumed by the invading dimension, so Jesse must find a way to stop it, and learn more about the history of the Oldest House along the way.
The Foundation will be available on PlayStation 4 and PC on March 26th, but will unfortunately not be coming to Xbox One until June 25th. Check out the new official trailer below, or head over to the official Control website for more information.