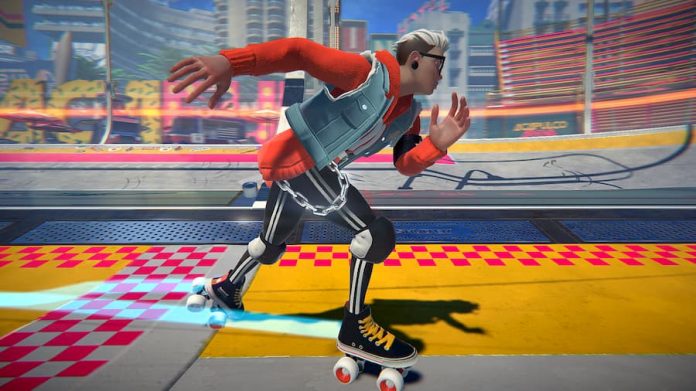 Ubisoft's upcoming free-to-play multiplayer game Roller Champions launches a closed alpha test this month, so sign up now if you want a chance to play.
Roller Champions may basically be Roller Derby-with-a-twist, but in terms of the video game world it strikes me much more like Ubisoft's answer to Rocket League. The 3v3 arcade multiplayer setup, the slightly sci-fi take on a real-life sport, even the bright "blue vs orange" colour scheme, it all reminds me of Psyonix's rocket-car rumble.
It won't be easy to take Rocket League's throne, but when GameSpew had a look at last year's demo, we thought that Roller Champions might have to potential to be a very fun little multiplayer game. If you want to test it out for yourself, you'd better sign up for the Closed Alpha that will be running from the 11th until the 23rd of March.
Create your own character with 70 available customization items and jump into the new Chichén Itzá arena, full of unique hazards. Then when you're rolling you can try out some new moves, including the extended tackle and the air tackle, as well as new team moves like the grapple boost, grapple double jump and grapple double pump.
The Alpha will be playable on PC through Uplay, and will allow players to give valuable feedback on the direction of the game as well as an exclusive in-game reward when the full release comes around. Check out the new Alpha Gameplay Trailer below, then for more information or to register you should head over to the game's official website.