Often, video games can be pretty stressful.
People like to play video games to relax, but video games aren't always relaxing. Whether they're filled with shooting and looting, running and gunning, tense stealth sections or overwhelming open worlds, some video games can just be too much to handle.
Not all of them, though. Sometimes, you just want to unwind, and you want a game that's not going to kill you, race against you, or push your limits in any way. You just want to kick back, relax, and be allowed to take a game at your own pace with no risk or repercussions of death and danger.
We all need to relax at times, and for those much-needed moments of tranquillity, we've comprised a list of the most relaxing games available on PS4. Enjoy your zen time.
Want to support GameSpew? If you decide to buy any of the games on this list, please consider using our affiliate links, included below each entry. It won't cost you anything extra, but we'll get a small slice of the purchase. Thank you.
1. Unpacking
A game about unpacking someone's belongings as they move house might not sound like the most engaging game, but trust us: Unpacking is glorious. Learning the story of someone's life as you pull their belongings out of cardboard boxes is a delight. And finding the right place for everything to live is seriously rewarding.
Unpacking isn't the longest game you'll play: you'll be finished with it in as little as four or five hours. But for those four or five hours, as you make your way from one property to another over the course of someone's life, you'll be thoroughly committed. And relaxed.
2. Lake
The most relaxing games on PS4 tend to be the ones that let you go at your own pace. And Lake certainly fits the bill. Here, you take on the role of Meredith, a city worker who has returned to her sleepy home town for a couple of weeks. While she's there, she's filling in for her dad, who's the local delivery person. Cue two weeks of you driving around Lake's beautiful town, delivering packages to the right address, and getting to know the townspeople.
It's a beautiful game, free of any sort of stress. All you've got to do is deliver a handful of letters and parcels, but you can take as long as you like. It's hardly an open world adventure, but there's some exploring to be done as you hit the road in your delivery truck.
3. Abzu
Abzu is lovely in just about every way. And besides from one small encounter with a shark, it's a game that's entirely free of stress. A game about exploring the depths of the oceans, Abzu allows you to go entirely at your own pace, take your time to look around, and push forward only when you're ready.
When a game looks as beautiful as Abzu, you will certainly want to take your time to soak in your surroundings, too. Packed with endless colourful fish and marine life along with ruins of lost civilisations, Abzu is one of the most relaxing games available on PS4. It'll take you around three hours to complete, but we promise you'll want to jump straight back in to experience its beauty over and over.
4. Aer: Memories of Old
While Abzu takes us to the depths of the ocean, Aer: Memories of Old takes us soaring into the skies. A beautiful adventure game that rewards exploration, Aer puts you in the shoes of a woman who's able to morph into a bird, taking to the skies to fly from island to island.
It's colourful and mesmerising, and being able to fly around as a bird makes Aer one of the most relaxing games on PS4 thanks to responsive and intuitive controls. Speed up by flapping and flying with the winds, and slow down by hitting both of your triggers. On land, you can morph back into a human in order to walk around and take in the beauty that each island holds. There are plenty of secrets to find and some puzzles to solve, but Aer: Memories of Old lets you do everything at your own pace. And with no enemies to bump into and no fear of death, there's absolutely nothing to worry about.
Read our review of Aer: Memories of Old
5. Chime Sharp
Whether or not you find Chime Sharp to be one of the best relaxing games on PS4 will probably depend on what kind of person you are. With several different game modes, the block puzzle-meets-rhythm game isn't always relaxing, but in the right conditions, it can be.
Chime Sharp is easy to pick up and difficult to master, but if you play on one of the more relaxed modes with no timer or definitive end point, it's a great way to unwind. Akin to Tetris in that you're challenged to fit shapes into a grid, the music of the game changes as you fill up more of the screen. It's incredibly addictive, that's for sure. There are more pressing challenges on offer if you want, but when it comes to unwinding, stick to the 'practice' mode and you'll be zen in no time.
Read our review of Chime Sharp
6. Dear Esther
One of the most revered 'walking simulators' – and perhaps the game most credited with giving life to the genre – Dear Esther is a pleasant, if melancholy, walk across a picturesque island.
A narrated story is revealed as you progress, but as segments of the narration are triggered by walking past certain parts of the environment, you're free to walk at your own pace. With plenty of gorgeous views to take in, you'll probably want to take your time, backtrack along paths, and just soak in your environment. The fact that you can take Dear Esther entirely at your own pace makes it one of the most relaxing games on PS4.
Read our review of Dear Esther
Check latest prices of Dear Esther
7. Journey
Originally releasing on PS3, Journey may be a good few years old now but it doesn't mean we love it any less.
A beautiful yet tranquil journey across a sparse landscape, Journey is about, well, a journey. And what a journey it is. It's the type of game you'll want to enjoy more than once, to take in the breathtaking surroundings and just get lost in the tranquillity of the game. If you're looking for one of the most relaxing games on PS4, you can't get much better than Journey.
Check latest prices of Journey
8. Koi
Koi carp, synonymous with ponds in Japanese gardens, are nothing if not a symbol of utter relaxation. It makes perfect sense then, that Koi — a game that lets you swim around as a koi — would be one of the most relaxing games on PS4.
With simple yet pleasant graphics, Koi's meant to be a tranquil adventure to escape polluted water. Swim around, uncover what aquatic world has to offer, and relax as you solve puzzles. Navigating crystal-clear waters is the perfect way to forget your real-world troubles, even if just for a short amount of time. Oh, to be a fish…
Check latest prices of Koi
9. RiME
A gorgeous adventure that follows a young boy explore a mysterious but beautiful island, RiME is one of the most relaxing games on PS4 you can find. It might hit you in the feels towards the end, but your time with RiME will be nothing but a pleasure.
First of all, everything about this game is absolutely beautiful. If you're anything like us, you'll spend more time taking screenshots of the surroundings that you will actually playing the game. There are some puzzles to solve, but you're free of any time restraints so can choose to explore the island at your leisure if you wish. There are plenty of hidden nooks and crannies along the way, and you'll not be able to help falling in love with the young protagonist.
10. Stardew Valley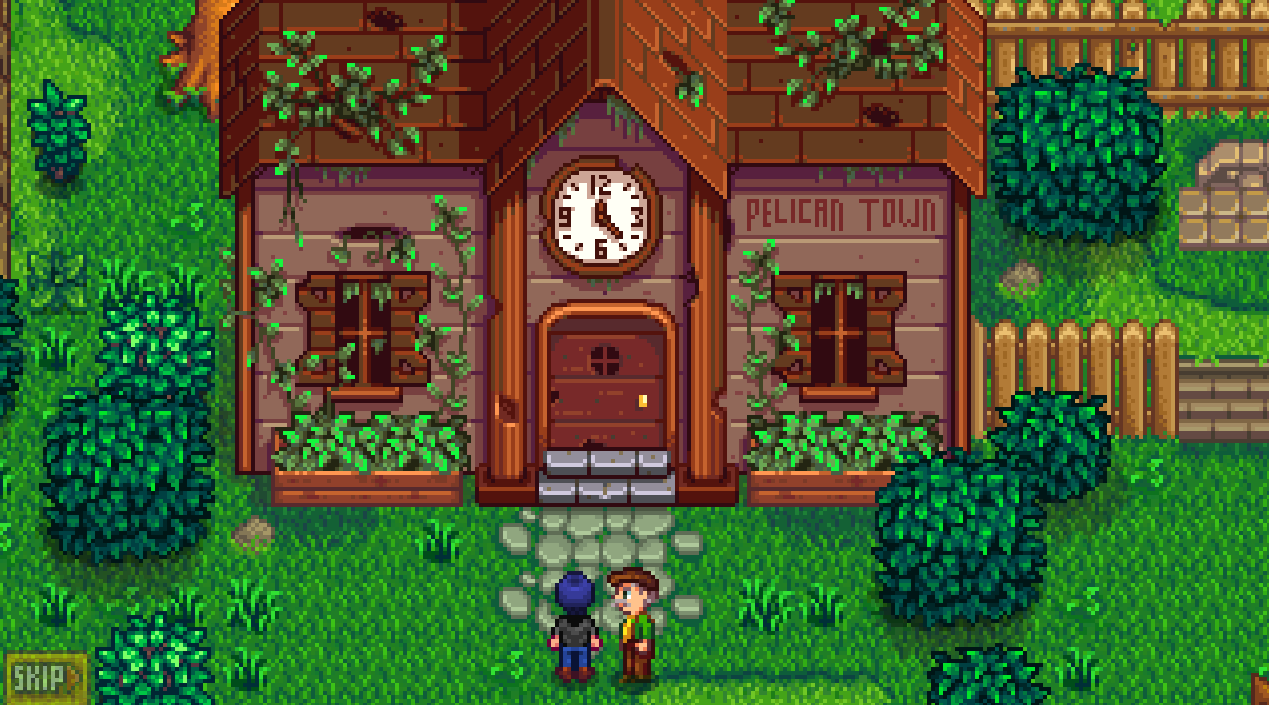 Like any of the most relaxing games on PS4, Stardew Valley manages to be so cathartic because it lets you do exactly what you want, whenever you want. It's a farming simulator that packs in plenty of exploration and adventure; there's even a hint of dating simulation, amongst other things. There's so much to do in this small pixelated town, and everything can be done at your own pace without any pressure.
Whether you'd rather plant and tend to crops, meet people in town or go exploring in the mines (there are enemies down there, though), Stardew Valley is a beautiful blank page waiting for you to write your own story – and not one ounce of it will be stressful if you don't want it to be.
Read our review of Stardew Valley
Check latest prices of Stardew Valley
11. The Sims 4
The Sims can be an incredibly relaxing, or it can be bloody stressful, depending on how you approach it. But since this is a list of the most relaxing games on PS4, let's focus on the relaxing elements.
The great thing about The Sims 4 is that you can play however you want. While trying to control a house full of half a dozen people can be overwhelming, having a small household of one or two can be a great way to unwind. And if you do want a bigger family, giving your sims autonomy and sitting back and watching what happens can be hugely entertaining and relaxing – just like watching your favourite TV sitcom. We also enjoy getting lost in building and furnishing a new house – especially if cheats are turned on so money is no obstacle.
Check latest prices of The Sims 4
12. Yonder: The Cloud Catcher Chronicles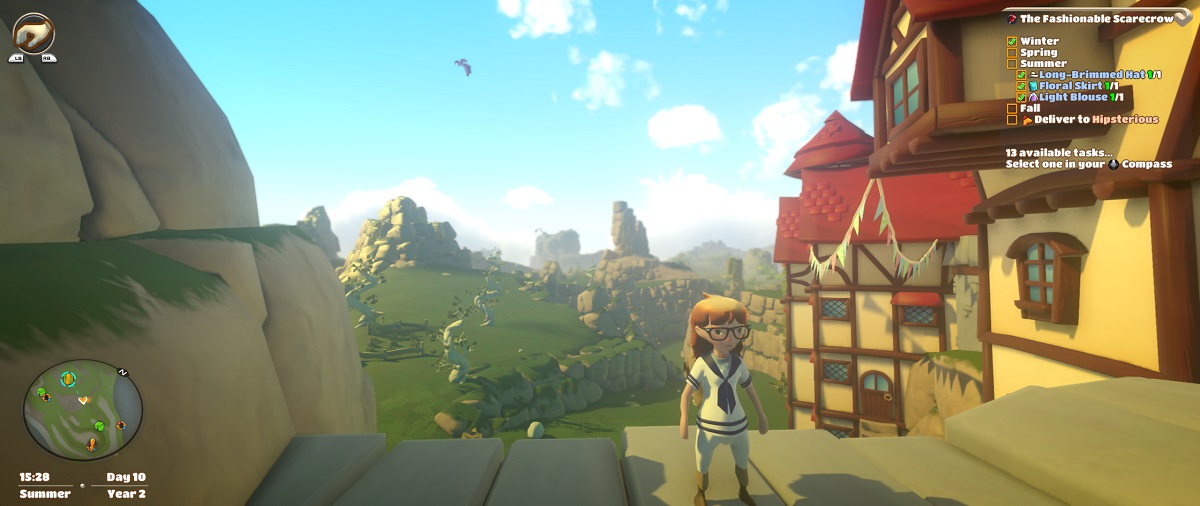 Usually, open world RPGs aren't the most relaxing games, but family-friendly Yonder: The Cloud Catcher Chronicles is different. Its open world isn't so massive that you'll get lost in it, and despite being an RPG, it has no combat. Essentially, your time in Yonder will be spent exploring, collecting materials, and talking to villagers in order to complete tasks for them.
Being that you can wander around Yonder's world at your own will with no time limits or pressure as to what to do first, it makes for a lovely, laid-back adventure. You don't even have to complete quests if you don't want; the game packs in some farming sim elements allowing you to mind your own business and plant some crops or tend to some animals if you'd rather.