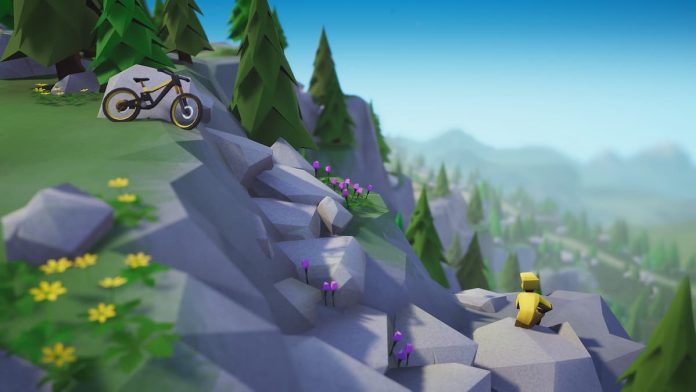 So: you want to relax. But you also want to play a game. We've got exactly what you need. Well, providing you've got Xbox Game Pass.
Xbox Game Pass continues to offer excellent value for money for Xbox owners. There's a library of hundreds of games available for you to download or stream, covering all sorts of genres. Plenty are action-packed and will get your blood pumping, whether they're first-person shooters or nail-biting horror games. But what if you want something a little more chill? You've come to the right place: here, we're rounding up some of the best relaxing games on Xbox Game Pass.
What is a relaxing game, exactly? Well, we all relax in different ways. It's entirely possible you find blowing monsters to smithereens in something like DOOM relaxing. Hey, we aren't going to judge. But for the sake of simplicity, we're calling a "relaxing game" one that is chilled out and serene in nature. Perhaps there are no harsh fail conditions. There's certainly no violence. These are the types of games you can take at your own pace and approach however you want.
And so, if you're looking to completely unwind with your games console (and hopefully a nice cup of tea), read on to see our picks of the most relaxing games on Xbox Game Pass.
Need Xbox Game Pass? Check latest prices here
1. Disney Dreamlight Valley
If you're a Disney fan, then games on Xbox Game Pass don't get much more relaxing than Disney Dreamlight Valley. This sandbox adventure game throws you into the titular Dreamlight Valley and tasks you with rebuilding it from the ground up. Over time, new residents will move in – characters from across more than a dozen Disney properties – and it'll be up to you to befriend them, build them a home, and make Dreamlight Valley as nice as it can be. Ahh, bliss.
There's no combat in Disney Dreamlight Valley or anything to cause any level of frustration – other than some repetitive quests. But it's the type of game you can approach exactly how you want, and do whatever you want while you play. Whether you want to farm crops, decorate your land, follow quest lines or simply explore, Dreamlight Valley is your oyster.
Read our review of Disney Dreamlight Valley
2. Stardew Valley
If farming is your thing, then Stardew Valley is the game for you. This pixelated sim game sees you inherit your grandfather's old farm – yes, that old chestnut – and it's up to you to restore it to its former glory. It's a bit of a wreck to begin with, you see. It's overgrown and filled with weeds, and so you'll need to spend time tidying it, planting new crops, and over time unlocking new features and expanding it. If you want to, that is. You can just as easily spend time milling around town, befriending (and even marrying) the locals, or exploring the eerie mines nearby.
Like Disney Dreamlight Valley, the joy of Stardew Valley is that you can approach the game however you want. Taking it slow and steady is the best way to play, we find: potter around, do a bit of farming, chat to the townsfolk, hang out in the pub. Properly relaxing, and we love it.
Read our review of Stardew Valley
3. Lonely Mountains Downhill
Lonely Mountains Downhill is a bit of an outlier on this list of best relaxing games on Xbox Game Pass. It's a little more pressured than the rest of the games. You're not farming, for a start. Rather, you're hurtling down various cliff sides on a mountain bike. Okay, yes: it sounds the exact opposite of relaxing. But as long as you don't mind repeating yourself as you practice perfecting certain corners and sections of the track, there really is a relaxing time to be had here.
For one, you're not racing anybody but yourself in Lonely Mountains Downhill. The goal is just to get to the bottom. If you set a good time, that's just a bonus. The scenery is beautiful, and with a serene, relaxing ambience, it's the sort of game you can really sink into. Go on, give it a go. You'll likely be surprised by how relaxing you find it.
4. Unpacking
Unpacking boxes after you've moved house really isn't relaxing in real life. Moving is one of the most stressful things we can do in our lives, let's face it. But Unpacking somehow finds joy in what is realistically a stressful activity. Here, you can take your time to sort through boxes of belongings, finding a place for everything to go. Perhaps it's just because we're nosey, but we get a huge kick out of seeing a stranger's items, and figuring out where they should go. There's real joy in sorting out shelves of DVDs and video games, and carefully placing pen pots on desks.
What's particularly neat about Unpacking is that you'll follow the same character on numerous house moves throughout their lives. By their belongings alone, you'll get an understanding of their journey, from student to flatmate to girlfriend and finally, to mom. It's lovely. We really could play through this game again and again.
5. Disneyland Adventures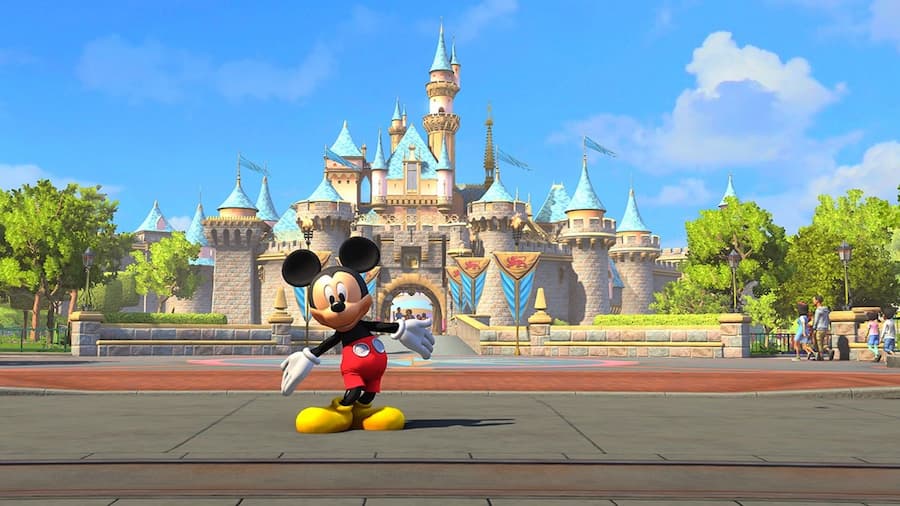 We haven't been, but we imagine that, as an adult, being in Disneyland really is quite stressful. Especially if you've got young kids in tow. It's busy, it's loud, and there's a hundred things vying for your attention at once. It's hardly the definition of relaxing, is it? Give us a beach holiday any day. But when you put the Disneyland experience in a video game? It suddenly becomes rather chill.
Disneyland Adventures is just that: it's essentially a recreation of Disneyland that you can explore at will. Go on some rides, meet some characters, visit the gift shops. There are some quests to do along the way, but it's essentially an open world for you to potter around in and do what you like. Dress up, and have fun. That's really the only aim of the game here, and it makes for one of the best relaxing games on Xbox Game Pass.
---
More Game Pass Goodness