Everyone likes a good scare, don't they? Okay, so some don't, but those without worrying heart predicaments often find that a good scare gives them a pleasing dose of adrenaline. And after fighting or fleeing for their lives, a dopamine rush also follows if they're successful. The good news is, if you're an Xbox Game Pass subscriber, there are plenty of games available on the service to provide such experiences. But which horror games are the best that Xbox Game Pass has to offer?
Having played pretty much all of the horror games available on Xbox consoles, hopefully we can help. We've assembled a list of the best horror games on Xbox Game Pass, each one of them offering something a little bit different. So, whether you like stealth-based horror, multiplayer horror, or even being the horror yourself, these games have you covered.
1. The Texas Chain Saw Massacre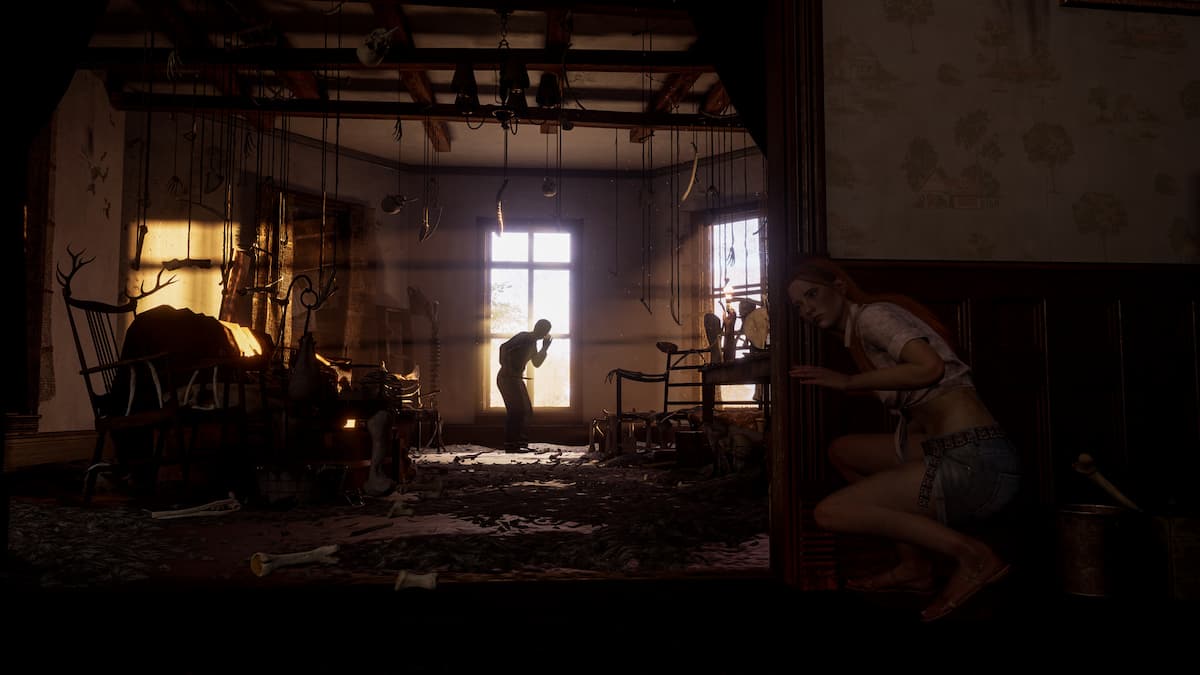 If multiplayer action is a thing that appeals to you, there's no doubting that the brand-spanking-new The Texas Chain Saw Massacre is one of the best horror games on Xbox Game Pass. Playing either as a member of Leatherface's family or a survivor trying to escape, this is a tense, fraught affair that will keep your heart pumping.
You'll need seven people to be in a match in The Texas Chain Saw Massacre which is the only downside: right now it's not much of a problem, but as the game ages we're a little concerned about how its playerbase will hold up. But for now, it's a great deal of fun no matter who you play as. Stalking survivors through dark, underground tunnels is exhilarating, and trying to escape and stay out of sight as a survivor is thrilling and terrifying in equal measure.
Read our review of The Texas Chain Saw Massacre
2. The Evil Within 2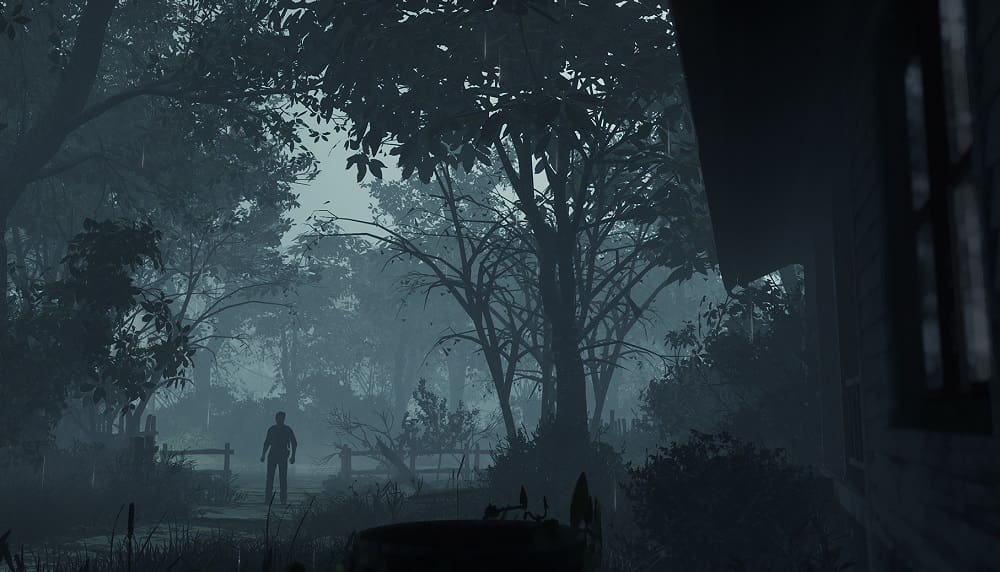 The Evil Within 2, just like its predecessor, is an action-packed example of the survival horror genre that shouldn't be missed.
Playing as ex-police detective Sebastian Castellanos, you'll find yourself questioning reality as you move from one harrowing situation to the next, forced to face off against a bevy of grotesque creatures. And while you're fairly well-armed and quite capable of instantly dispatching some foes if you can creep up on them, The Evil Within 2 can still pile on the scares when it wants to.
The Evil Within 2 is definitely scarier than its predecessor. It manages to unsettle you in more ways and question your sanity even more. Available via Xbox Game Pass thanks to Microsoft acquiring Bethesda, if you're looking for the best horror games on Xbox you should definitely find time to play it. It's the perfect blend of horror and action.
Read our review of The Evil Within 2
3. Amnesia: Collection
Available on PC and Mac for years before finally making the leap to console, the Amnesia series has made quite a name for itself by successfully scaring the living daylights out of those brave enough to play.
All three titles in Amnesia: Collection share the same basic gameplay template. Finding yourself in a dark environment in which things don't seem quite right, you need to explore, solve puzzles, and maintain your sanity while evading the occasional grotesque creature. That's all you need for a good horror game, right?
Played from a first-person viewpoint with no means of defending yourself, all three Amnesia games are horrifically tense experiences that can easily cause you to jump out of your seat. So, if you're brave enough, get the collection downloaded from Xbox Game Pass and jump on it. Turn out the lights before you start playing if you're really brave.
Read our review of Amnesia: Collection
4. SOMA
From Frictional Games, the developers of Amnesia, SOMA is a survival horror in the same, terrifying vein. As Simon Jarrett, a man who's found himself in an underwater research facility with no idea how he got there or why, it's up to you to unravel the mystery. And of course, there are plenty of scares waiting for you around every turn.
It's SOMA's creepy atmosphere more than anything that makes it a scary game to play. There's no combat to be found, so a clever mix of stealth and puzzle-solving is employed in order to progress. Freaky human-like robots and a very oppressive environment make SOMA stand out as one of the best horror games on Xbox Game Pass and one you really shouldn't miss. It even has a safe mode so you can enjoy the game and be creeped out by it yet not have to worry about being killed by monsters.
5. Dead by Daylight
Here's another multiplayer horror game, perhaps the one that started the trend of them. Since Dead by Daylight first released, there have been many asymmetric horror games that have gone down rather well.
Dead by Daylight is arguably still the king of them all though. In each match you'll either be in control of a relentless killer or one of four survivors. Of course, the aim of the survivors is to not get caught. That's easier said than done, though, when the environment changes every time you play.
While survivors play from a third-person viewpoint, giving them more awareness of their surroundings, the killer plays in first-person, getting them closer to the action. Those that really get into Dead by Daylight and don't mind spending some money will find that there are a wide range of well-known killers available, too, from franchises such as Halloween, Texas Chainsaw Massacre and even Scream. So, if you like horror and multiplayer games, Dead by Daylight is one of the best on Xbox Game Pass.
6. Dead Space
It may not be the recent remake, but there's still a lot to love about the original Dead Space. Putting players in control of a man called Isaac Clarke, Dead Space finds him trapped on a vast spaceship filled with horrific creatures. Even worse, they can't be killed via conventional means. In order to stop from from relentlessly pursuing Isaac, he has to dismember them, piece-by-piece. Luckily, he's skilled at improvising weapons.
It may be quite old now, but Dead Space still plays great and looks rather nice. Well, as nice as a grim horror game set on a run-down spaceship can look. If you've not played it, we'd recommend jumping in before the remake comes out. In any case, if you're after the best horror games on Xbox Game Pass, this is definitely one of them.