God of War
For me, I will always remember this God of War title for its reveal – that Sony E3 press conference that blew everyone away with a live orchestra and a wonderful live stage to boot. Everything we've seen so far makes me want to wander the world with a camera, and given its visual similarities to Horizon Zero Dawn (which has a photo mode) please let us use it here too. We're sure in God of War, environmental and action shots will look equally brilliant. There's hope here, considering that God of War III Remastered had its own photo mode.
Metro Exodus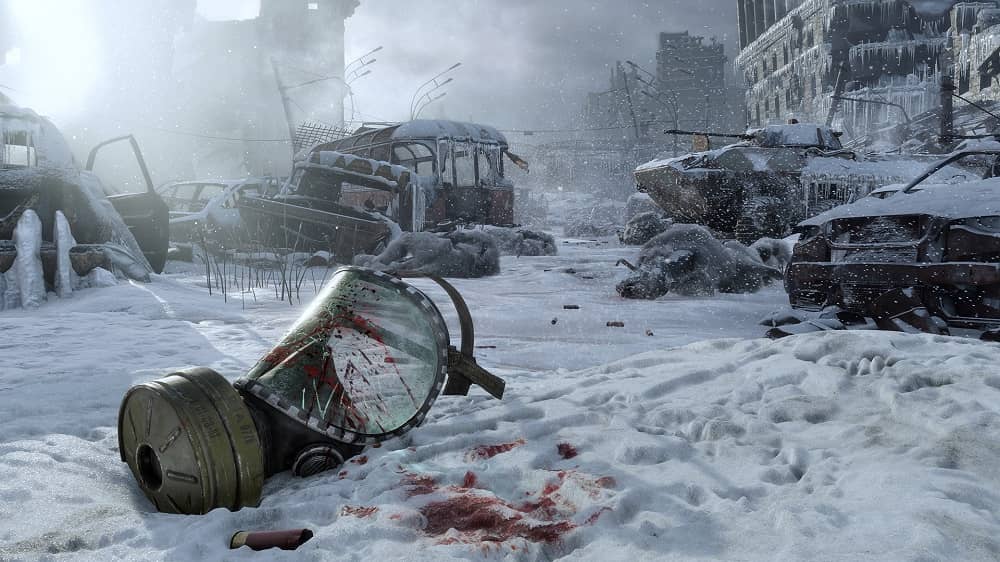 4A Games get closer to giving us an expertly crafted claustrophobic hellscape with each title. Metro 2033 was well received, and the jump to Metro: Last Light was impressive. The visuals between the two titles also saw a significant improvement, and if the same jump were to happen here, Metro Exodus will be grimly beautiful. Just the image above is something we as players would like to be able to take screenshots of using a photo mode. Hint, hint.
Spider-man
Spider-man is one of those games that, for this generation, would be lost without a photo mode; let's face it, it ticks all of the right boxes. We can picture ourselves meticulously placing the camera around our webbed friend to get the sun's position just right. One of our favourite photo modes is from inFamous: Second Son – a game about a superhero in a city. Come on Insomniac Games, make it happen.
Anthem
Anything and everything could happen to Anthem between now and release. Hopefully one thing will be that BioWare decide to implement a photo mode. Maybe? Sure, I can understand it'll be difficult for a multiplayer game, but it doesn't stop us wanting. There'll certainly be a case here for one; such a beautiful world that you'll spend most of your time sprinting/jetpacking through, so why not give us a reason to stop and look around once in a while? You could miss it.
---
More glorious photo modery