If you're looking for something a little out of the ordinary to play, an indie game is often the way to go.
And thankfully, there are plenty of excellent indie games on PS Plus Extra and Premium. If you're a subscriber to Sony's gaming on demand service, there's a huge range of excellent titles you can play at no extra cost. From roguelikes to puzzle games to action games to platformers – and just about everything in between – there's an indie game for everyone.
But which indie games are the best on PS Plus Extra? We've done the legwork so you don't have to. Read on to see our picks of the best indies, all playable as part of your PS Plus Extra subscription.
1. Last Stop
If you're a fan of interactive dramas, then Last Stop should be on your radar. This cinematic adventure tells the story of three separate individuals living in London, whose lives collide in the most unexpected of ways. Combining the mundane with the supremely supernatural, Last Stop will keep you hooked from start to finish. Its excellent storytelling is what makes it stand out as one of the best indie games on PS Plus Extra.
2. Abzu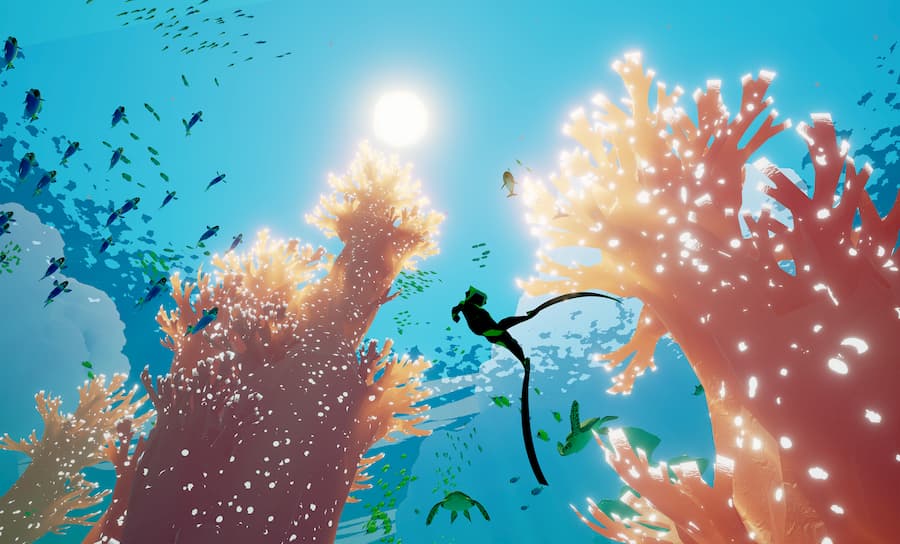 Do you like the idea of swimming through a gorgeous, picturesque ocean? Then you might want to dive into Abzu. It's several years old now but remains one of our favourite indie games thanks to its relaxing gameplay, stunning visuals and mesmerising soundtrack. There's little threat or danger here, making your time with Abzu a perfect way to unwind. And that's something we call could do with more of right now.
3. Deliver Us The Moon
Combining puzzles, exploration and storytelling, Deliver Us The Moon is a sci-fi fuelled story about a lone astronaut's mission to save the Earth. You see, a plan to send energy from the moon to Earth failed some years ago, and you've been sent into space to figure out what went wrong. Explore abandoned space stations, uncover a captivating story, and test your brain with a range of puzzles along the way. This isn't the longest game in the world – you'll be done in around five hours – but it'll keep you captivated throughout.
Read our review of Deliver Us The Moon
4. Minit
Imagine a Zelda-like adventure, but imagine only having a minute to finish the task at hand. That's Minit, a lo-fi adventure that sees you exploring a world, meeting new characters and solving puzzles – but you only ever have 60 seconds to progress. Every 60 seconds, you'll find yourself back in your safe house, and so progression must be carefully planned. It's an ingenious idea that works very well, and the result is one of the best indie games on PS Plus Extra.
5. Cris Tales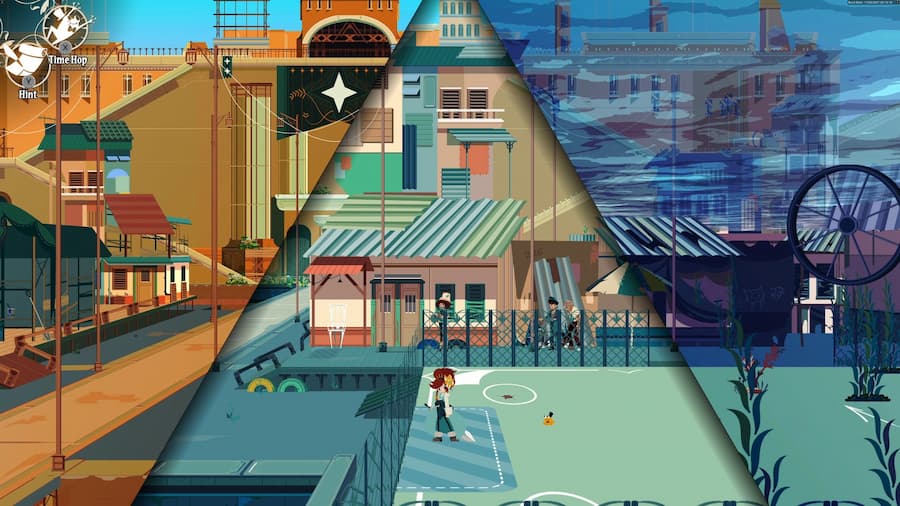 If you're a fan of old-school JRPGs, you'll want to take note of Cris Tales. It takes the exploration and combat of classic role-playing games and drops it in a new, shiny package. Complete with gorgeous 2D visuals, Cris Tales tells a compelling story, sees you fighting against a range of fearsome foes, and challenges you to use a variety of interesting skills – including time manipulation – during combat. It's beautiful, compelling, and one of our favourite JRPGs of recent years – despite not coming from Japan.
6. Telling Lies
FMV games – or Full Motion Video – are an acquired taste. They have a reputation of being cheesy and filled with hammy acting. Not Telling Lies. From Sam Barlow, creator of Her Story, it follows in its predecessor's footsteps of carving out a new wave of FMV games. With top-tier acting, a compelling story and gameplay that makes you feel like a private investigator. there's nothing else quite like Telling Lies. It's well worth jumping into.
Read our review of Telling Lies
7. Hotshot Racing
We love Hotshot Racing. This colourful arcade racing game is brilliant whether playing solo or with friends, and we just can't get enough of it. There's a a wealth of content thanks to various maps and tracks, and there are plenty of characters to race against (or play as), too. If you're into racing games, this is without a doubt one of the best indie games you can jump into on PS Plus Extra. It packs in the spirit of old-school arcade racing games into a new, shiny package – and we need more games like this.
Read our review of Hotshot Racing
8. Ghostrunner
If you like your games thrilling, fast-paced and hard-as-nails, then Ghostrunner is for you. You'll find yourself free-running through neon-lit cyberpunk environments, taking out enemies with a samurai sword and dodging incoming attacks. Expect to fail regularly: this is the type of game that takes a lot of practice. But when you get it just right, it's a beautiful ballet of skill – and there's nothing else quite like it. Oozing style and technical prowess, Ghostrunner is one of the best indie games on PS Plus Extra.
Read our review of Ghostrunner
---
More of the best games on PS Plus